—————————————————————————–
The Los Angeles Music Center:  135 N. Grand, Los Angeles (213/972-4400) www.musiccenter.org   
Center Theatre Group's 54th season at the Ahmanson Theatre to begin November 30 with Matthew Warchus directed A Christmas Carol.  Following shows will include: the West End hit musical Everybody's Talking About Jamie and Tony-Winning Come From Away.  Also The Lehman Trilogy, The Prom and Tony-winning best musicals Hadestown and Dear Evan Hansen.  The Tony award winning revival of Rodgers and Hammerstein's Oklahoma will be presented later in the season.  Lots to  look forward to!
Walt  Disney Concert Hall reopens to the public and welcomes summer visitors with free self-guided audio tours. musiccenter.org/visit/Exploring-the-Center/ 
Dance DTLA returns to in-person dancing this summer at the Jerry Moss Plaza at the Music  Center  Fridays beginning Aug. 13-Sept. 10 between 7-11 p.m. Top LA dance instructors  will provide beginner dance lessons with easy to follow steps.  No dancing experience necessary.
32 Acres, a new uniquely enveloping outdoor soundwalk through Los Angeles Historic Park offered July 14-Sept. 29 during park hours at no cost through a free app in the Apple and Google app stores.  www.32acresla.com
The Music Center has expanded the footprint for its outdoor performance series called Dance at Dusk, part of Glorya Kaufman Presents Dance at The Music Center, doubling the current seating capacity for guests on its Jerry Moss Plaza. New tickets for pods of four seats for Alonzo King LINES Ballet performances occurring July 14-18 are on sale. Free advance screening of the new AILEY documentary illuminating the life and legacy of visionary artist Alvin Ailey August 1, 7:30 pm. in advance of the nationwide  opening. The event takes place at the Jerry Moss Plaza at the Music Center. Tickets are free but guests must register in advance at musiccenter.org/alleyfilm.  Limited attendance.
Third episode of Not a Moment but a Movement features The Duat by Roger Q. Mason performed by Gregg Daniel and percussionist David Leach.  This episode includes an interview with multi-disciplined artist Floyd Strickland. This series of events amplify and center on Black artists premieres July 15 and is available on demand through August 12.
Wet: A Documented Journey, Alex Alpharaoh's powerfully  personal play available  on Center Theatre Group's digital stage.  This marks the ninth anniversary of DACA (Deferred Action for Childhood Arrivals) written and performed by Alpharaoh on the Center Theater Group's Digital stage at www/CTGLA.org/DACAmented for a sneak peek on July 15 from 5 p.m. until midnight before premiering June 18 through July 16.  The video remains free to Center Theatre Group subscribers and supporters throughout the run and cost $10 for all others.
For the Love of L.A.  initiative featuring original artwork  in support of local artists. Tuesdays June 22-Aug. 12 on Instagram/MusicCenterLA and on The Music Center Offstage.
Until The Flood: explores a community in turmoil following the fatal shooting of Michael Brown, an unarmed black teenager by a white policeman in Missouri. Available free to the public until 2023.  www.ctgla.org/UntilTheFloodALLARTS
---
Arboretum: info@pasadenasymphony-pops.org  Pasadena Pops 2021's Sierra Summer Concert Series features Road to Motown, July 10; Fleetwood Mac: A Tribute, July 24; Michael Feinstein Sings Sinatra's Songbook, Aug. 14; Classical Mystery Tour: A Tribute to the Beatles, Aug. 28. Ticketed events. All patrons must be fully vaccinated.
Blank Theatre Young Playwrites Festival: www.theblank.com Professional  actors and directors present 12 winning plays by young playwrites from across the nation as digital shorts, streaming on Vimeo and then migrating to the Blank's 3rd Stage on Patreon.  Three different plays are presented each week. July 10-Aug. 6. Festival Pass  $40.00
Bob Baker Marionette Theater: 1345 W. 1st Street, Los Angeles (213/250-9995) www.bobbakermarionettes.com  The theatre reopens July 31.   The biggest jewel in the re-opening is Re-Opening Revelry, a new hour long celebration of Bob Baker Marionettes favorite things. The show runs select Friday evenings and weekends through September 12. Marionettes from all over the globe entertain in an in-the-round performance of waltzing rag dolls and madcap musical instruments, also special holiday shows.
Broadwater Black Box:  6322  Santa Monica Bl., Hollywood  http://hff21.co/7118  Torn  from the arms of a loving mother by Child Protective Services, a young child is bounced around the foster care system in the 90s when trans-racial child placement was frowned upon. Finally he and his brother are adopted into a white family but his adoptive parents are not comforting models of stability nor support for their mixed White and Black children. The show, Versatile,  examines multiculturalism and intersectionality as they exist in America today.  There is good reason for hope. Aug. 5, 17 and 29.  Live performance of Yes? No? Maybe So? in which a young person struggles with issues of boundaries and consent in this song filled narrative.  Aug. 6, 14, 15. http://hff21.co/7160  For Love or Money focuses on a man who realizes that  he has attained wealth  at the cost of his dreams.  Is it too late for him to achieve the artistic aspirations that lift his soul.  Performed for live audiences and live-streamed offering options for the audience. Online ticketing, Aug 7, 17 and 22, http://hff21.co/7157 The Book That Won't Close: Confessions of a Love Addict, the particular facts of the character's situation as a differently abled individual intrude on her private life, resulting in a string of failed relationships with men, Aug. 5th, 19th and 29th.  Worth It follows a talented songstress who's content to sing back up when life beckons her to take the lead.  When she stumbles into a "Bank of the Future, with vaults filled with conscientious cabaret singers instead of cash, she begins to question whether her self worth is at the root of her net worth.  Aug.  8, 13 & 25.   http://hff21.co/7193
Chance Theater:  http://chancetheater.com/production/sweat  In conjunction with the Morgan Wixson Theater, a virtual staged performance of  Pulitzer Prize winning Sweat. The story concerns a group of friends who have spent their lives sharing drinks, secrets and laughs while working together on the factory floor.  But when layoffs and picket lines begin to chip away at their trust, the friends find themselves pitted against each other in a heart wrenching fight to stay true to themselves and each other.  July 1, 2, 3.
Cold War Blockbusters of the 1980s Outside:  Wende Museum, A series of outdoor film screenings both examine and ridicule the heightened paranoia that marked the last decade of the Cold War.  Seeing Red series features Red Dawn, Aug. 6; War Games, Aug. 20; The Hunt for Red October, Aug. 27; Top Secret!, Sept. 10. Free but reserve in advance.
Culver Steps: 9300 Culver Bl., Culver City (310-558-5547) Honest Purpose premieres July 8 & 9 at this new location. A collaboration with Dwight Trible and his four-piece band, an acclaimed vocalist and performer who has worked with notables including Harry Belafonte and Della Reese.  Tickets $20-30.
Dorothy Chandler Pavilion: Los Angeles Music Center, 135 North Grand Ave., Los Angeles.  The Los Angeles  opera conducted by James Conlon.
Dugan's Backyard Playhouse: dbtickets@gmail.com Woodland Hills. (address provided when reservations are made).
Echo Theater Company: www.EchoTheaterCompany.com    Monthly online storytelling series, Bold Faced Secret series presents The Skin of Your Teeth in which storytellers were invited to submit stories about near misses, close calls, narrow escapes, being perilously close to the edge, falling off, clawing your way back to the top.  Free via Zoom .  Each virtual performance is live and each performance is different with audience participation. www.EchoTheaterCompany.com/underneath

Fountain Theatre: 5060 Fountain Ave., Los Angeles. (323/663-1525) www.Fountain Theatre.com Obie award winning play by Brandon Jacobs-Jensen launches performances at the theater's new outdoor stage with An Octoroon, a radical, incendiary  and subversive funny spectacular collision of the antebellum South and 21st century cultural politics. A fun-house world of larger than life stereotypes are twisted into blistering social commentary. June 11-Aug. 30.  The theatre  commemorates the emancipation of enslaved women and men in Texas on June 19, 1865.  The Juneteenth Celebration will take place in the Fountain's new Covid-safe outdoor venue June 19 beginning at 7:30 p.m.  Admission is free and open to the public. The event will immediately follow a 5:00 p.m. matinee performance of the Obie award winning play An Octoroon.(separate ticketed event.)  Forever Flamenco, moves to the Fountain's new outdoor stage July 30 thru Aug 1 and Aug. 27-Aug. 29 and Sept. 24 thru Sept. 27.
Five Point Amphitheater: 14899 Chinon, Irvine  LiveNation.com  The annual July 4 Spectacular featuring spectacular fireworks and the music of Elton John, this is Pacific Symphony's first time performing at Orange County's newest outdoor venue.
Fremont Centre Theatre:  1000 Fremont Ave., South Pasadena http://youngstarstheatre.org/tickets The classic comedy by Oscar Wilde, The Importance of Being Earnest.  Aug. 20-Sept. 24.
Geffen Playhouse: 10886 Le Conte Ave., Los Angeles  310/208-2028 www/geffenplayhouse.org.  Reopening and return to In-Person performances. The Enigmatist, Sept. 14-Oct. 30; Paradise Blue, Nov. 9-Dec. 12; Power of Sail, Feb. 1-March 13, 2022; Trayf, March 1-April 10;  Man of God, May 24-July 3.
Greystone Estate and Gardens:  905  Loma Dr., Beverly Hills (310/364-3606) http://theatre40.org  Theatre 40 and The City of Beverly Hills Community Services presents a series of free outdoor play readings.  Each play in the series will be performed on two dates by actors from the Theatre 40 company.  All readings start at 5:00 p.m in the pool area at the west end of the upper parking lot.  Reserve free seats in advance by calling the above phone number.  Camping With Henry and Tom (Henry Ford, Thomas Editor and President Warren G. Harding take a camping trip, inspired by a actual event), Aug. 11 & 12.   August  18 & 19 brings Incident at Our Lady of Perpetual Help, the story of the O'Sheas, a cash-challenged, Irish Catholic family trying to get through 1973.  They're In the Trees. a brand new comedy by Canada's favorite playwright, Norm Foster  A wonderful play about bird-watching. Aug. 25-26.
Hudson Guild Theatre: 6539 Santa Monica Bl., Hollywood http://hff21.co/7153  La Divina: The Last Interview of Maria Callas, a Hollywood Fringe Festival selection.  In the show, Callas  is portrayed near the end of her life, granting an interview to an unseen broadcast journalist.  She attempts to keep the talk focused on her art,her work and her career while the interviewer tried to deflect the discussion onto her scandalous personal life.  Aug. 7, 13. 19 & 22.
Kirk Douglas Theatre: 9820 Washington Bl. Culver City (213/628-2772) www.centertheatregroup.com    See listing information at Center Theatre Group.
---
LA Theater Works: www.latw.org Digital Season state of the art audio recordings: Digital season per household $150.0o. No-No Boy, set during the aftermath of the U.S. government's incarceration of 120,000 people of Japanese descent. It follows the rocky transition of a young man into post war life forcing him to come to terms with both his past and his future. Tickets on sale. Oscar Wilde's comedy of errors, The Importance of Being Earnest. Thru July 31. Purchase tickets.  Agatha Christie's classic whodunit comes to life with Alfred Molina staring as Hercule Poirot in Murder on the Links.
Laguna Playhouse: 606606 Laguna Canyon Dr., Laguna Beach (949/497-27870) www.lagunaplayhouse.com   lagunaplayhouse.com or 949/497-2787.
La Jolla Playhouse: 2910 La Jolla Village Dr., La Jolla (858/550-1010)  www.LaJollaPlayhouse.org  www.secondcity.com   
Lankershim Arts Center: 5108 Lankershim Bl., North Hollywood (323/944-2165) www.coeurage.org/slaughtercity  Coeurage Theatre Company, L.A's Pay What You Want theatre company.

Lex Theatre:(Celebration Theatre)  6760 Lexington Ave., Hollywood (323/957-1884)  www.celebrationtheatre.com Courage Theatre Company, LA's Pay What You Want theatre company.
Lily Tomlin/Jane Wagner Cultural Arts Center:  1125 N McCadden Place, Hollywood (323/860-73000) www.lalgbtcenter.org/theatre
Loft Ensemble: 11031 Camarillo St., North Hollywood, (818/452-3153) www.loftensemble.org  Anything can happen during a 24-hour shift in a hospital maternity ward.  The play peeks into the lives of the nurses, doctors and administrators who work there and reminds us that every hero has a story, but they don't all have a happy ending in Code Pink.  July 10–Aug. 15.  General admission is PAY WHAT YOU WANT. Seats  may be reserved in advance.
 Long Beach Performing Arts Center – International City Theatre  & Terrace Theatre: 300 East Ocean Bl., Long Beach  (562/436-4610)  www.internationalcitytheatre.org 

Los Angeles Theatre Center:  514 Spring St., Los Angeles www.thelatc.org 
Los Angeles Theatre Works (LATW):  (323/538-3142) Boxoffice@latw.org   A Good Day At Auschwitz, the extraordinary true story of Abe who survived three years at Auschwitz. Abe was a fellow of great humor and heart who  not only survived — certainly the worst place on earth — but fell in love there.  His life speaks to the resilience of the human spirit, renewal and hope, even when there seems to be none.   Available June 1.  The Murder on the Links, the Agatha Christie classic whodunit in which Hercule Poirot arrives in the south of France to find his client dead on the golf course… and a house full of suspects.  The all star cast includes Alfred Molina as Hercule Poirot. Available July 1. Digital downloads may be reserved now at latw.org/digital-season.  Oscar Wilde's sharp-tongued comedy, The Importance of Being Ernest, streams at home, a filmed version of the Roundabout Theatre's Broadway production directed by and starring the late Brian Bedford.
Magicopolis: Abracadabra Theatre, 1418 4th St., Santa Monica (310/451-2241). Fast paced, colorful, magic and illusion shows for the whole family in a theater setting. Ongoing.
Mark Taper Forum: Los Angeles Music Center, 135 N. Grand Ave., downtown Los Angeles (213/628-2772) www.taperahmanson.com  ALL PERFORMANCES HAVE BEEN CANCELLED DUE TO THE CORONAVIRUS. See Center Theatre Group listing.
Center theatre group offers free tickets for theatergoers 25 years old and younger, available for the First Review of all Center Theatre Group Productions at the Mark Taper Forum and Kirk Douglas Theatre.  Tickets  free at the box office.  A $5 ticket handling fee for phone or online reservations.
---
Microsolft Theatre: 777 Chick Hearn Court, Los Angeles (213/763-6030) www.microsofttheater.com   Check their website for information on upcoming events.
Morgan Wixson Theatre: 2627 Pico Bl., Santa Monica (310/828-7519) www.morganwixson.org,    Live stream of a humorous, unique and moving musical theatre piece of Now Here This following the evolution and adventures of a group of friends in a natural history museum has they journey through time. the friends share their stories about friendship,hoarding, hiding, laughing, living, dying and middle school in an attempt to step into the elusive present moment.  Live Stream July 9–11. Ticketed event.
Musco Center for the Arts:  Chapman University, 415 North Glassell, Orange (844/626-8726)   www.muscocenter.org 
New Vic:  33 W. Victoria St., Santa Barbara (805/965-5400) www.etcsb.org   
Odyssey Theatre:  2055 S. Sepulveda Bl., West Los Angeles (310/477-2055) www.OdysseyTheatre.com   Live music  series:  Moira Mack and Elizabeth Woolf with house band, July 10; Max Sheldon and Neel Gosh with house band, July 17; India Carney and Patrick Reilly with house band, July 31. Fishamble, Ireland's new play company celebrates 10 years of Irish writer/performer Pat Kinevane's extraordinary Silent with a special filmed version streaming July 9-11.  A brave bleak, beautiful  award winning production, July 9-11. Singer/percussionist Lilliana de los Reyes. singer/songwriters Caitlin Notey and Moira Mack, accompanied by John Snow on bass, Ryan Mcdiartmid on drums, Misha Bigos on keys and Alex Hahn on  sax. July 31.
Ophelia's Jump Productions:  2009 Porterfield Way, Suite H, Upland  http://opheliasjump.org (909/734-6565). For the August entry in its Cabaret Series, Heroes and Villains will be presented. This is an evening of songs celebrating both the paragons of goodness and the dastardly doers of evil as the have appeared to us in our favorite musicals of Broadway and Hollywood. Aug. 20, 21 and 22.  $25.00.
Pacific Amphitheatre: OC Fair & Event Center, Costa Mesa. The west coast premiere of Toy Story in Concert, a film with live orchestra, Aug. 21.  End of summer celebration features the traditional Tchaikovsky Spectacular, Sept. 11.
Pantages Theatre: 6233 Hollywood Bl., Hollywood (800/982-2787)  www.HollywoodPantages.com 

Robey Theatre Company:  http://therobeytheatrecompany.org/donation-page  A Zoom reading of the play Providence Part I by Albert Cowart, Jr. on July 2 at 7:00. This fascinating story is a dramatization of events from the life of the historical figure Elizabeth Evelyn Wright, a woman of Black and Cherokee parentage who would, against all odds,  in her later years become the founder of Voorhees College in South Carolina. Would appreciate $10 donation to support programming.
Royce Hall:  UCLA campus, 10745 Dickson Court, Westwood (310/825-2101)  www.cap.ucla.edu
…………………………………………………………………………………………………………………………….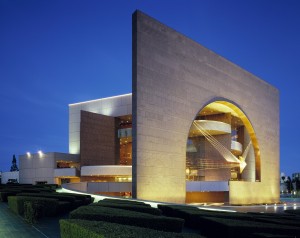 Free public tours of the center Wednesdays and Saturdays at 10:30 a.m. Telephone first.
Segerstrom Center for the Arts: 600 Town Center Drive, Costa Mesa, www.SCFTA.org  (714/556-2787)  At the Samueli Theater Chamber Music Series includes Emerson String Quartet, St Lawrence String Quartet, Calidore String Quartet and Auryn Quartet plus a series  debuts  of the Esme and Mozart Piano Quartet with guest soloists performing. Series begins Sept. 21.

2021-2022 Jazz Series:  Cecile McLorin Salvant and Sullivan Fortner, Sept. 26;  Chuchu Valdes, Dianne Reevces, Joe Lovano, Oct. 22; Veronica Swift, Nov. 20; Kurt Elling Christmas, Dec. 11; Jazz at Lincoln Center Orchestra with Wynton Marsalis, Jan. 21, 2022; Dave Brubeck Centennial with Clayton Hamilton Jazz Orchestra, The Brubeck Brothers & Dianne Reeves,  Feb. 4; Matthew Whitaker, March 27;  Bonus…Spanish Harlem Orchestra – Salsa Natividad, Dec. 12, 2921.
Upcoming indoor performances will feature Aditya Prakash Ensemble, July 17; Christian James Hand, July 24 & Aug. 14;  Ann Hampton Callaway, July 25; Piff the Magic Dragon, July 30.
Broadway stars and celebrated cabaret artists series begins Sept. 23rd with Tony Award winner  Laura Benanti, Cabaret Series favorite Megan Hilty and the series debuts of John Lloyd Young's Broadway, Jane Lynch and Kate Flannery: Two Lost Souls, Tony Yazbek and Caissie Levy.
Segerstrom Center for the Arts has announced that Broadway shows will be back on the Segertrom Hall stage starting in the fall of 2021.  The Broadway series will include new productions of My Fair Lady, Mean Girls, Tootsie, Pretty Woman: The Musical and Hadestown.
""""""""""""""""""""""""""""""""""""""""""""""""""""""""""""""""""""""""""""""
Skirball Cultural Center:  27091 N. Sepulveda Bl., Los Angeles, (310/440-4500 ) www/skirball.org/programs/sunset-concerts  The return of live, in-person concerts with the 24th season of the free summertime live music series, Sunset Concerts.  This year's lineup features both veteran and rising talents of the LA music scene who amplify the Skirball's values to pursue justice, build community, show kindness and honor memory.  Hailing from all corners of Los Angeles and drawing influences from a variety of styles including son jarocho, ska, Afrobeat and indie rock, the ensembles from a cross-section of the LA cultural fabric. Free of charge but RSVP is required. Information on social distancing and masks will be clarified closer to the beginning of the series.  Visitors are invited to arrive early to savor food and drink in the courtyard. Opens Aug. 5. Parking $20 upon arrival, $10 with advance purchase.
Skylight Theatre:  1816 1/2 N. Vermont Ave., Los Angeles (213/761-7061) www.BoxOffice@SkylightTix.com  Where Have They Gone, reading of a new play in development, July 27. Free event.  In a land created for black women who seek to escape the trauma of losing the men in their lives, an eighteen year old, living with her mother, must decide whether to permanently stay or leave the only family she has left and create a new life of her own.  Reservations required.
Staples Center and Microsoft Theater: 1111 S. Figueroa, Los Angeles (213/ 742-7100) www.staplescenter.com/events  www.microsofttheater.com  Check for all upcoming concerts, family shows and special events.  Tickets on sale now.

---
Studio Stage: 520 N. Western Ave., Los Angeles http://hff21.co/7168  The Hollywood Fringe Festival presents Durang!, four one act plays written by Christopher Durang: For Whom the Southern Belle Tolls, 'dentity Crisis, Wanda's Visit and The Actor's Nightmare Aug. 10, 13, 20, 22 and 27.
The Braid:  www.the-braid.org  The thrilling and tragic stories of Jewish artists and circus owners who captivated Europe with their amazing acts in the late 19th and 20th centuries are brought to life in Circus Jews, an international Zoom event on Aug. 8.   Historians and performers Stav Meishar will  join viewers from London as she shares how scores of talented Jewish acrobats, horseback riders, clowns and trapeze artists broke boundaries. Circus Jews achieved international fame until World War II changed their fate.
Theatre 40: Reuben Cordova Theatre, Beverly Hills High school campus, 241 S. Moreno Drive, Beverly Hills (310/364-0535) .   ww.theatre40.org 
The world premiere engagement of Taming the Lion a play suggested by true events concerning movie star William Hines, a number one box office draw at the end of the silent era. He was also the first openly gay movie star, a fact that the MGM studio attempted to conceal. They wished to have him marry a woman but he refused to give up his male lover. His choice was to give up his male lover or turn his back on his movie career.  Covid safety protocols will be observed. July 8-Aug. 1.
Live on stage…Ed Asner and Ruta Lee in Another Gin Game, a witty, sharp tongued gossip fest between two former show biz greats in their twilight years facing their pasts, presents and futures. July 18.
Upcoming:  As Good As Gold...Three female screenwriters, frustrated by sexist obstacles they encounter in the film industry hire a man to be their front.  He soon becomes the toast of Hollywood. Sept. 16-Oct . 17.  In a Boston neighborhood where a night out on the town means a few rounds of bingo, a woman down on her luck thinks  an old fling might be her ticket to a fresh start in Good People.  Nov. 18-Dec. 19
Presenting Adult Education Theatre Appreciation Spring Seminar Series.   Includes readings and discussions of contemporary plays.  To receive the Zoom link and attend, e-mail www.macqueenm1@aol.com or leave message at 213-385-5515.
——————————————————————————
Theatre West:  3333 Cahuenga Bl., Los Angeles 818/761-2203)  www.theatrewest.org  Storybook Theatre presents its musical version of the classic story Goldilocks and the Three Bears.  There is plenty of audience participation as the children help Goldilocks in the comical forest adventure with the three bears.  Goldilocks learns that bears can be be people too.  Oct. 16-June 4, 2022.
Thousand Oaks Civic Arts Plaza Kavli Theatre: 2100 Thousand Oaks Boulevard,  Thousand Oaks (800/745-3000) www.startheatricals.com 
UCLA Center for the Art of Performance: www.cap_ucla
Ventura County Fairgrounds: www.concertsinyour car.com 
Wallis Annenberg Center for the Performing Arts (The Wallis): 9390 N. Santa Monica Bl., Beverly Hills (310/746-4000)  www.thewallis.org   The Wallis presents  TicketsattheWallis.org Summer @The Wallis presents  outdoor performances this summer. Versa-Style Dance Company debuts with Box of Hope, fusing the sounds of R&B and Motown using hip-hop dance to explore the root of the inequalities in today's volatile social climate, Aug. 19-21.  Ty Taylor: A Summer Evening of Classic and Nouveau Standards, Aug. 28.  Enjoy a summer evening of dance and music outside : Chamber ensemble Salastina  performs repertoire spanning three centuries Aug. 7; Heidi Duckler delivers an epic site specific performance Aug. 12-15;  Versa-Style Dance Company presents a hip hop dance production to R&B and Motown, Aug. 19-21; Quattrosound mixes it up with a lively performance of jazz, rock and classical music, Aug. 25.  Mariachi Arcoiris de Los Angeles, Aug. 26-27; Ty Taylor, Aug. 28.

---
Walt Disney Concert Hall: 151 S. Grand Ave., Los Angeles (213/972-7288) www.wdch.com The Frank Gehry designed home to the Los Angeles Philharmonic embodies the unique energy and creative spirit of both the City of Angels and its world-class orchestra under the direction of  maestro Gustavo Dudamel and features the works of the world's musical greats featuring Classical, World Music, Jazz, Songbook and the Master Chorale. The Philharmonic is also committed to the presentation of music of our time as well as offering its exhilarating Green Umbrella concerts which presents the Los Angeles Philharmonic New Music Group devoted exclusively to compositions on the cutting edge of the repertoire and attract leading composers and performers of contemporary music. Chamber music is another integral part of this world-class orchestra's repertoire.  ALL PRODUCTIONS HAVE BEEN TEMPORARILY CANCELLED.
---
Whitefire Theatre:  www.tickettailor.com/events/whitefiretheaatre/493310  

Will Geer's Theatricum Botanicum: 1419 N. Topanga Canyon Blvd, Topanga (310/455–3723)  www.theatricum.com  The coming season will  now be called Will Geer's Theatricum Botanicum 2021 Repertory Season sponsored by the S. Mark Taper Foundation. Something for every taste in theatre!  Live outdoor performances resume for the summer repertory season opening July 10th with a fresh look at Julius Caesar, July 10 at 7:30.  A Midsummer Nights Dream follows on July 11 at 4::00 p.m. The world premiere of The Last Best Small Town, a tale of small town America set in the nearby town of Fillmore premieres July 31 at 7:30 p.m.  All three productions will play in repertory through November 7.  Enjoy a picnic before the show.
 Women's Theater Festival: http://lawtf.org or call (818/760 0408) Celebrating Juneteenth with  the presentation of Hot Off The Press featuring a variety of entertainers with readings, song,s and dance. June 19, 5:00 p.m. Donation $10.00.