—————————————————————————–
Ahmanson Theatre: Los Angeles Music Center, 135 N. Grand, Los Angeles (213/972-4400) www.musiccenter.org   ALL PERFORMANCES HAVE BEEN CANCELLED DUE TO THE CORONAVIRUS.  The new season will begin April 29, 2021 with To Kill a Mockingbird followed by Come From Away, June 9-20, The Prom, July 6-Aug. 8, Ain't Too Proud, Aug. 11-22.
Meanwhile: CenterTheatreGroup.org/DigitalStage  Center Theatre Group is launching the Digital Stage. Live from the Kirk Douglas Theatre a series of new multicamera, virtually produced readings and productions recorded at the Douglas will launch with readings of CTG Creative Collective member Luis Alfaro's acclaimed three play series of Chicano adaptations of classic plays premiering Oct. 17. The power of storytelling has never been more vital.  A new multi-media digital platform to tell important stories in new and innovative ways is being launched.  From streamed performances on demand to interactive shared experiences and educational workshop series. The collection of curated offerings includes staged readings and production filmed live from the Dirk Douglas Theatre, new commissions from renowned theatre artists, events from our Broadway partners, beautifully live-captured productions from Matthew Bourne/NewAdventures and The Stratford Festival, and much more.  Includes staged readings, scenes from the vault, special events and more. Friends Members enjoy Free access.

Additionally: The Music Center's digital series, For the Love of L.A. celebrates the creativity for Los Angeles and supports L.A. based artists representing the disciplines of music, dance, visual culture and more.  Thirty five artists with a platform to express their views of Los-Angeles that are relevant and reflective of the current time through video, photography and creative writing.  The new art is featured each week on both the Music Center's social channels  and the Music Center Offstage, the organization's virtual platform offering newly curated programming including the commission and presentation of original artwork.

---
Atwater Village Theatre: 3269 Casitas Ave., Atwater Village (323/882-6912) www.openfist.org
Blank Theatre:  6500 Santa Monica Bl., Hollywood (323/661-9827) www.theblank.com  28th Annual Young Playwwrights Festival presented this year as digital shorts.  Three of 13  winning plays by young playwrights ages 156-19 from nine different states will be available to stream on Vimeo, Aug. 22-29.  Suggested view pass cost
Bob Baker Marionette Theater: 1345 W. 1st Street, Los Angeles (213/250-9995) www.bobbakermarionettes.com Marionettes from all over the globe entertain in an in-the-round performance of waltzing rag dolls and madcap musical instruments, also special holiday shows.  Tuesdays thru Fridays 10:30 AM, Saturdays and Sundays 2:30 PM.  Presenting Hooray L.A. along with a series of evening programs celebrating the hidden histories of Los Angeles.  Closed.
Broad Stage: 1310 11th St., Santa Monica (310/434-3200) www.thebroadstage.com

Celebration Theatre @Lex Theatre: 6760 Lexington Ave., Los Angeles (323/957-1884) www.celebrationtheatre.com 
Colony Theatre:  555 N. 3rd St., Burbank  (866/811-4111) www.colonytheatre.org
Dorothy Chandler Pavilion: Los Angeles Music Center, 135 North Grand Ave., Los Angeles.  The Los Angeles  opera conducted by James Conlon.
Dugan's Backyard Playhouse: Tom.dugan@outlook.com  Woodland Hills Tell Him It's Jackie, a dramatic snapshot of Jacqueline Kennedy. The narrative takes place on June 5, 1968, the date of Robert Kennedy's assassination.  Jackie invites us inside her life: her growing up, college, her courtship with the future President, the birth of her children, her husband's death and more.  Strictly limited seating, social distancing, hand sanitizers.  Masks required.  Outdoor presentation  Oct 9, 10, 23, 24, Nov. 6 & 7.
Echo Theatre Company:  www.EchoTheaterCompany.com  Online reading of a new play , The Villagers. Just weeks before leaving for college Regan runs into Eddie.  Their encounter pulls her world apart as waves of past and present collide. Free Zoom. Oct. 16. 7:30 p.m.
Eclectic Company Theatre:  5312 Laurel Canyon Bl., Valley Village (818/508-3003)  www.eclecticcompanytheatre.org   
James Bridges Theater: UCLA Campus, Melnitz  Hall, 235 Charles E. Young Drive,  Westwood (310/827-0889)  www.LATW.org  "The Play's the Thing" radio theater series:
Kiki & David Gindler Performing Arts Center: 110 East Broadway, Glendale (818/506-1983) www.Antaeus.org   

Kirk Douglas Theatre: 9820 Washington Bl. Culver City (213/628-2772) www.centertheatregroup.com   ALL PERFORMANCES HAVE BEEN CANCELLED DUE TO THE CORONAVIRUS.  See listing information at Ahmanson Theatre.
---
LA Athletic Club: 646 South Olive St, Los Angeles www.TheJazzSalon.com  Thursday Night Jazz Salon features live jazz from 7:00-9:30 PM in an  elegant, intimate room with great food, good people and a lineup of top jazz artists.  Dress code.  Check for opening.
Laguna Playhouse: 606606 Laguna Canyon Dr., Laguna Beach (949/497-27870) www.lagunaplayhouse.com  Hershey Felder stars as George Gershwin Alone live from Florence, Italy, Sept. 13 at 5 p.m. Tickets are available for purchase at  lagunaplayhouse.com or 949/497-2787.
La Jolla Playhouse: 2910 La Jolla Village Dr., La Jolla (858/550-1010)  www.LaJollaPlayhouse.org  www.secondcity.com   
La Mirada Theatre: 14900 La Mirada Bl., La Mirada (562/944-9801 or 714/994-6310)  www.lamiradatheatre.com 
Latino Theater Co. Online:  www.thelatc.org  Streaming archival recording of A Mexican Trilogy, Part 2, award winning Hope by Eveline Fernandez, Oct. 13-22.  Set in the Phoenix home of the Morales family during the Cuban Missile Crises, filled with music, humor and a pinch of magical realism. Free.
Lankershim Arts Center: 5108 Lankershim Bl., North Hollywood (323/944-2165) www.coeurage.org/slaughtercity  Coeurage Theatre Company, L.A's Pay What You Want theatre company.

Leo S. Bing Theater: Los Angeles Museum of Art, 5905 Wilshire Bl., Los Angeles. (213/485-6873).
Lex Theatre:(Celebration Theatre)  6760 Lexington Ave., Hollywood (323/957-1884)  www.celebrationtheatre.com Courage Theatre Company, LA's Pay What You Want theatre company.
Lily Tomlin/Jane Wagner Cultural Arts Center:  1125 N McCadden Place, Hollywood (323/860-73000) www.lalgbtcenter.org/theatre
 Long Beach Performing Arts Center – International City Theatre  & Terrace Theatre: 300 East Ocean Bl., Long Beach  (562/436-4610)  www.internationalcitytheatre.org 

Los Angeles Theatre Center:  514 Spring St., Los Angeles www.lamatheatre.com 
Los Angeles Theater Works:  681 Venice Bl., Venice www.latw.org/black-voices  Free streaming plays:  Next season will feature:  Ayad Akhtar's Junk, Agatha Christie's Murder on the Links, Pearl Cleage's Flyin' West, Charles Fuller's A Soldier's Play,  Eugene O'Neill's Mourning Becomes Electra, Terrence Rattigan's The Winslow Boy, and Tom Stoppard's Rosencrantz and Guildenstern Are Dead.
Magicopolis: Abracadabra Theatre, 1418 4th St., Santa Monica (310/451-2241). Fast paced, colorful, magic and illusion shows for the whole family in a theater setting. Ongoing.
Mark Taper Forum: Los Angeles Music Center, 135 N. Grand Ave., downtown Los Angeles (213/628-2772) www.taperahmanson.com  ALL PERFORMANCES HAVE BEEN CANCELLED DUE TO THE CORONAVIRUS
Center theatre group offers free tickets for theatergoers 25 years old and younger, available for the First Review of all Center Theatre Group Productions at the Mark Taper Forum and Kirk Douglas Theatre.  Tickets  free at the box office.  A $5 ticket handling fee for phone or online reservations.
---
Microsolft Theatre: 777 Chick Hearn Court, Los Angeles (213/763-6030) www.microsofttheater.com   Check their website for information on upcoming events.
Morgan Wixson Theatre: 2627 Pico Bl., Santa Monica (310/828-7519) www.morganwixson.org    Zoom reading of Home, by Nancy Ma, Oct. 23, 8:00 p.m.. Halloween Special Zoom reading,  Oct. 31, 8:00 p.m.
Musco Center for the Arts:  Chapman University, 415 North Glassell, Orange (844/626-8726)   www.muscocenter.org  A living room recital with Ashley Faatoalia with pianist Louise Thomas performs classic art songs, familiar arias and beloved spirituals presented in collaboration with LA Opera as park of Chapman's week long Chapman Family Homecoming. (Oct. 5-8) Oct. 8 at 5 pm. Livestream PDT.
New Vic:  33 W. Victoria St., Santa Barbara (805/965-5400) www.etcsb.org   
Odyssey Theatre:  2055 S. Sepulveda Bl., West Los Angeles (310/477-2055) www.OdysseyTheatre.com 
Pantages Theatre: 6233 Hollywood Bl., Hollywood (800/982-2787)  www.HollywoodPantages.com 

Pasadena Playhouse:  39 South El Molino Ave., Pasadena (626/356-7529)  www.pasadenaplayhouse.org 

Renberg Theatre: 1125 N. McCadden Place, Hollywood (323/860-7300)  http://www.lagbtcenter.org/theatre
Renee &  Henry Segerstrom Concert Hall and Samueli Theater: 600 Town Center Dr., Costa Mesa (714/740-556 -2121 or 714/556-2787 or 714/755-5799) www.scfta.org or www.pacificsymphony.org  Home of Pacific  Symphony.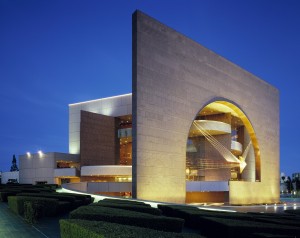 Free public tours of the center Wednesdays and Saturdays at 10:30 a.m. Telephone first.
———————————————————————————-
Road Theatre Company:5108 Lankershim Bl., North Hollywood   (818/761-8838) www.RoadTheatre.org

Robey Theatre Company:  www.robeytheatrecompany.org The next installment of this online series of Evening Conversations will be on Sept. 11 at 6:00 p.m..  James Cromwell will discuss the current and future state of the Theatre, the impact of the pandemic on the performing arts and response of the arts to the recent global uprising in support of racial and social justice. Register for the event by going to the link and you will be sent the zoom link.
Royce Hall:  UCLA campus, 10745 Dickson Court, Westwood (310/825-2101)  www.cap.ucla.edu  Artists in Presidents: Fireside Chats for 2020 is a creative project that recasts the presidency with a multi-vocal entourage.  Fifty artists will address the nation alongside the 2020 presidential campaign.  Inspired by Franklin Delano Roosevelt's Depression-era Fireside Chats.   To be released weekly via podcast, radio, virtual gallery and social media.  To sign up:  www.artistsinpresidents.com  First release Sept. 18 with weekly releases through Nov. 13.  Free.
 Seventh Street Bridge: East 7th St., Los Angeles www.arts.ca.gov   www.hdd_underway.eventbrite.com
Skirball Cultural Center: www.skirball.org/Skirball-At-Home Presenting Los Angeles native Gavin Turek and AK Dan Gwang Chil, of Seoul, South Korea, on stages in two cities, offering audiences around the world a globe spanning evening of modern music in support of global artistry and performing arts presents this free virtual program on YouTube through Nov. 29.
Skylight Theatre:  1816 1/2 N. Vermont Ave., Los Angeles (213/761-7061) www.BoxOffice@SkylightTix.com  Stories that tackle the world we're in and with Skylight Live (new short plays are performed online every Thursday.) All plays deal with our unprecedented times.  Free
Staples Center and Microsoft Theater: 1111 S. Figueroa, Los Angeles (213/ 742-7100) www.staplescenter.com/events  www.microsofttheater.com  Check for all upcoming concerts, family shows and special events.

The Autry: Griffith Park, 4700 Western Heritage Way (323/667-2000) www.TheAutry.org   Native Voices at the Autry is the only Equity theatre company devoted exclusively to developing  and producing new works for the stage by Native American, Alaska Native and First Nations playwrights.
The Braid:  Santa Monica www.jewishwomenstheatre.org
---
Theatre 40: Reuben Cordova Theatre, Beverly Hills High school campus, 241 S. Moreno Drive, Beverly Hills (310/364-0535) www.theatre40.org  
24th Street Theatre:  1117 West 24th St., Los Angeles (213/745-6516) www.facebook.com/24thST 
Theatre 68:  5112 Lankershim Bl., North Hollywood (818/760-0408) www.lawtf.org 

Theatre of Note:  1517 N. Cahuenga Bl., Hollywood.  (323/856-8611) www.theatreofnote.com
Thousand Oaks Civic Arts Plaza Kavli Theatre: 2100 Thousand Oaks Boulevard,  Thousand Oaks (800/745-3000) www.startheatricals.com 
Theatre West:  3333 Cahuenga Bl. West, Los Angeles (323/851-7977)  www.theatrewest.org 
Wallis Annenberg Center for the Performing Arts (The Wallis): 9390 N. Santa Monica Bl., Beverly Hills (310/746-4000)  www.thewallis.org   The Wallis presents  TicketsattheWallis.org ALL PRODUCTIONS, PRESENTATIONS, PUBLIC GATHERINGS AND EDUCATIONAL PROGRAMS HAVE BEEN CANCELLED. Digital Engagement:  Weisenthal, a true story based on the life of Simon Wiesenthal, a holocaust survivor who devoted his life to bringing moretha 1, 100 Nazi war criminals to justice.  He was an intelligent, funny, flawed and noble universal hero. Oct. 20-27.  $50 per household.

---
Walt Disney Concert Hall: 151 S. Grand Ave., Los Angeles (213/972-7288) www.wdch.com The Frank Gehry designed home to the Los Angeles Philharmonic embodies the unique energy and creative spirit of both the City of Angels and its world-class orchestra under the direction of  maestro Gustavo Dudamel and features the works of the world's musical greats featuring Classical, World Music, Jazz, Songbook and the Master Chorale. The Philharmonic is also committed to the presentation of music of our time as well as offering its exhilarating Green Umbrella concerts which presents the Los Angeles Philharmonic New Music Group devoted exclusively to compositions on the cutting edge of the repertoire and attract leading composers and performers of contemporary music. Chamber music is another integral part of this world-class orchestra's repertoire.  ALL PRODUCTIONS HAVE BEEN CANCELLED.
Los Angeles Master Chorale
Guided and self-guided tours of the concert hall are available to the public (213/972-4399).
---
Wells Fargo Theatre:  Autry Museum of the American West, 4700 Western Heritage Way, Los Angeles (323/667-2000)  www.NativeVoicesattheAutry.org    Native Voices at the Autry continues its vital role as the country's only equity theatre company dedicated exclusively to developing the work of Native American playwrights. ALL PRODUCTIONS HAVE BEEN CANCELLED.
Wende Museum of the Cold War: 10808 Culver Bl., Culver City  info@wendemuseum.org   Free concerts but RSVP at their website.
Will Geer's Theatricum Botanicum: 1419 N. Topanga Canyon Blvd, Topanga (310/455–3723)  www.theatricum.com  Something for every taste in theatre!
Zepher Theatre:  7456 Melrose Ave., West Hollywood www.delshores.com