—————————————————————————–
CHECK VACCINATION & MASKING POLICIES BEFORE YOU GO
The Los Angeles Music Center:  135 N. Grand, Los Angeles (213/972-4400) www.musiccenter.org   
The Emmy Award winning L.A. County Holiday Celebration returns to the Music Center's Dorothy Chandler Pavilion to celebrate its 62nd anniversary with a free live in person holiday spectacular.  The event features more than 20 music ensembles, choirs and dance companies from many neighborhoods and culture that make p L.A. Those who can't make it to the Music Center on Dec. 24th can watch the broadcast live on PBS SoCal or online at pbsocal.org/holidaycelebration.  Tickets to the in person event are free and available on a first come first seated basis. Dec. 24, 3 p.m.- 6 p.m.
Center Theatre Group's 54th season at the Ahmanson Theatre to begin November 30 with Matthew Warchus directed A Christmas Carol.  Following shows will include: the West End hit musical Everybody's Talking About Jamie, inspired by a true story, winner of three WhatsOnStage Awards including Best New Musical and nominated for five Olivier Awards, this funny, fabulous musical sensation has thrilled audiences and critics alike since opening in 2017.  The show celebrates acceptance, belonging, the power of unconditional love of a mother for her child and how good life is when everybody is the best they can be. Jan. 16-Feb. 20, 2022.  Upcoming: Tony-Winning Come From Away,  The Lehman Trilogy, The Prom and Tony-winning best musicals Hadestown and Dear Evan Hansen.  The Tony award winning revival of Rodgers and Hammerstein's Oklahoma will be presented later in the season.  Lots to  look forward to!
The celebrated IAMA Theatre Company production of Canyon will now be presented  in association with Latino Theater company of Center Theatre Group's Digital Stage. A compassionate look at gender, race, citizenship and the costs of trying to live a conventional  American life.  The plat explores what happens when ideals and consequences collide and he lives of two families are rocked by an unpredictable accident. Filmed at the Kirk Douglas Theatre, the multi-camera digital production will premiere Sept. 24 and be available on demand until Oct. 22 at www.CenterTheatreGroup.org/Canyon for $15.
Created by Ric Salinas and Herbert Siguenza of Culture Clash, the Salvi Chronicles, available free to the public at Center Theatre Group's Digital Stage thru Oct. 26, features renown Latino Performers and recent members of CTG Creative Collective Salinas and Siguennza explore their Salvadoran roots in a six-part series featuring sketches, interviews and insights delivered with their own brand of comedy. www.CenterTheatreGroup.org/SalviChronicles
Until The Flood: explores a community in turmoil following the fatal shooting of Michael Brown, an unarmed black teenager by a white policeman in Missouri. Available free to the public until 2023.  www.ctgla.org/UntilTheFloodALLARTS
---
Ambassador Auditorium: 131  S. St. John Ave., Pasadena (626/793-7172) boxoffice@pasadenasymphony-pops.org   Pasadena Symphony season.  All concert goers must fully vaccinated to keep everyone safe.  Classics Series will feature Beethoven Symphony #7, Oct. 16,  Rhapsody in Blue, Nov. 13, Baroque: Brandenburg 5, Jan. 22, 2022, Tchaikovsky Violin Concerto  Feb. 12, Mozart Symphony No. 40, March 19,  Beethoven Symphony No. 5, April 30; Holiday Candlelight, Dec. 18.
Atwater Village Theatre: 3269 Casitas Ave., Los Angeles (310/307-3753) www.EchoTheaterCompany.com  Ahmed Best directs the world premiere of Darryl G. Watson's audience interactive sci-fi mystery thriller Ascension  that strikes at the heart of our assumptions about faith, memory and reality, Oct. 7-Nov. 18. Open Fist Theatre Company returns to live, in person performance with concurrent runs of two plays by Canadian playwright Daniel Maclvor.  The Soldier Dreams, a darkly funny and moving play about life, death, grief and dancing,   Never Swim Alone concerns two men who are locked in a ruthless  competition of one upmanship  under the watchful eye of The Referee, a young woman with a secret connection to the boys these men used to be. Oct. 16-Dec. 12.
Bob Baker Marionette Theater: 1345 W. 1st Street, Los Angeles (213/250-9995) www.bobbakermarionettes.com  Special holiday shows.
Dorothy Chandler Pavilion: Los Angeles Music Center, 135 North Grand Ave., Los Angeles. (213/972-8001)  The Los Angeles  opera presents:  Il Trovatore, Sept. 18-Oct. 10; Tannhauser, Oct. 16-Nov. 6; Cinderella, Nov. 20-Dec. 12;  St. Matthew Passion, March 12-27, 2022; Aida, May 21-June 12; Get Out, Oct. 29-31; Alcina, Nov. 2-5; Javier Camarena, March 31-April 2;  In Our Daughter's Eyes, April 13-17; The Brightness of Light, June 18. The audience will be required to show proof of vaccination and must wear masks during the entire performance.. See special  free Christmas Holiday special event  under  Los Angeles Music Center. Check to see all special requirements because of COVID-19.
Dugan's Backyard Playhouse: dbtickets@gmail.com Woodland Hills. (address provided when reservations are made).
Echo Theater Company: www.EchoTheaterCompany.com  World premiere of Poor Clare,, a powerful and very funny modern spin on the medieval story of Saint Clare of Assisi, the story of a regular noblewoman living in 13th century Italy trying out hairstyles and waiting to get married…until a man named Francis starts ranting in the courtyard. What happens when your eyes are opened to the injustice of the world around you and you can't look away?   Oct. 20-Nov. 29. World premiere of Ascension, an interactive sci-fi, futuristic cyber play that strikes at the heart of our assumptions about faith, memory and reality. Somehow Rebel is trapped inside a pod and nobody knows she is there but you, the audience.  For some strange reason your minds and hers and psychically linked and only you can help her escape, Oct. 5- Nov. 18. Monthly online storytelling series, Bold Faced Secret series presents The Skin of Your Teeth in which storytellers were invited to submit stories about near misses, close calls, narrow escapes, being perilously close to the edge, falling off, clawing your way back to the top.  Free via Zoom .  Each virtual performance is live and each performance is different with audience participation. www.EchoTheaterCompany.com/underneath

Fountain Theatre: 5060 Fountain Ave., Los Angeles. (323/663-1525) www.Fountain Theatre.com  The Fountain and L.A, Opera present Smashing Barriers in Opera and Beyond, an in person conversation with author, lecturer and Metropolitan Opera commentator William Berger and internationally acclaimed opera singer Morris Robinson exploring political and gender issues  not only in opera but in the systemic, marginalization of the arts in our country.  Oct. 19.  Outside stage. Free admission .  Proof of vaccination and masks. On the inside stage…Tony-nominated The Children, a taut and disquieting thriller about responsibility, reparation and what one generation owes the next.  Two retired nuclear engineers live a quiet life in a remote cottage on the lonely British coast — until a surprise visit from a former colleague upends the couple's equilibrium and trust, Nov. 3-Jan. 23, 2022.
Fremont Centre Theatre:  1000 Fremont Ave., South Pasadena http://youngstarstheatre.org/tickets The classic comedy by Oscar Wilde, The Importance of Being Earnest.  Aug. 20-Sept. 24.
Getty Villa: 1785 Pacific Coast Hwy., Pacific Palisades. (310/440-7300.) Thursdays-Saturdays, Sept. 9-Oct. 2, at 8:00 PM. theater under the stars returns with Lizastratra, a hilarious musical retelling of Aristophanes's ancient Greek comedy.  Lizastrarta takes on the establishment, storms the Acropolis and holds the treasury hostage and encourages the women to go on a sex strike until the long warring men of Athens and Sparta commit to declaring peace.
Geffen Playhouse: 10886 Le Conte Ave., Los Angeles  310/208-2028 www/geffenplayhouse.org.  Reopening and return to In-Person performances. The Enigmatist, Sept. 14-Oct. 30; Paradise Blue, Nov. 9-Dec. 12; Power of Sail, Feb. 1-March 13, 2022; Trayf, March 1-April 10;  Man of God, May 24-July 3.
Greystone Estate and Gardens:  905  Loma Dr., Beverly Hills (310/364-3606) http://theatre40.org
Heritage Square Museum: 3800 Homer St., Los Angeles www.blue13dancer.com   Blue 13's Shaadi is outdoor, immersive , contemporary Bollywood dance celebration, Sept. 17-18. The wedding party invites the audience to share in their happiness and drama as they dance the night away  at one of Southern California's most beautiful wedding venues. Audience members are part of the wedding with ticket prices ranging fro $75-$10.  I unique experience.
Hudson Guild Theatre: 6539 Santa Monica Bl., Hollywood http://onstage411.com/holdingcourt  Holding Court, the story of a young woman who seems to have had every advantage, yet she is troubled, afflicted by shame and guilt because of failure to live up to her own expectations.  She finally connects w2ith a practitioner  who can help.  One extraordinary day she finds herself in a situation of deadly danger where she must become a hero, and damn fast, or someone will die.  Oct. 7, 8, 9, & 16.
International City Theatre:  330 East Seasiede Way, Long Beach (562/436-4610)  www.internationalcitytheatre.org  The soul of the blues wails out full and strong in Blues in the Night, a scorching, Tony and Olivier award-nominated musical.  Set in 1948 in a rundown Chicago hotel, three women and a man share thru stories about the misery and humor of life, love and the dogged determination to do more than just survive.  Oct. 20- Nov. 7.
Kirk Douglas Theatre: 9820 Washington Bl. Culver City (213/628-2772) www.centertheatregroup.com    COMING UP: The 17th season includes Almma, Tambo & Bones and Block Party. Celebrating Los Angeles theater featuring Too T or Not To T and The Art Couple in a season which begins March 6, 2022.
---
LA Theater Works: www.latw.org Digital Season state of the art audio recordings: Digital season per household $150.0o. No-No Boy, set during the aftermath of the U.S. government's incarceration of 120,000 people of Japanese descent. It follows the rocky transition of a young man into post war life forcing him to come to terms with both his past and his future.   Agatha Christie's classic whodunit comes to life with Alfred Molina staring as Hercule Poirot in Murder on the Links.
Laguna Playhouse: 606606 Laguna Canyon Dr., Laguna Beach (949/497-27870) www.lagunaplayhouse.com   lagunaplayhouse.com or 949/497-2787.
La Jolla Playhouse: 2910 La Jolla Village Dr., La Jolla (858/550-1010)  www.LaJollaPlayhouse.org  www.secondcity.com   Three World Premieres.:  The Garden, Sept. 21-Oct 17; To The Yellow House, Nov. 16-Dec. 12, world premiere musical Bhangin' It, March 8-April 17, 2022.
Lankershim Arts Center: 5108 Lankershim Bl., North Hollywood (323/944-2165) www.coeurage.org/slaughtercity  Coeurage Theatre Company, L.A's Pay What You Want theatre company.

Latinx Theater Company:  www.apch.org/elcentrodelsur  A Place Called Home's inaugural El Centro Del Sur Latinix Theater Festival presented free featuring six streamed productions from six Los Angeles based Latinx theater companies.  Sept. 16-18, 23-25. 7:00 p.m. Free
Lex Theatre:(Celebration Theatre)  6760 Lexington Ave., Hollywood (323/957-1884)  www.celebrationtheatre.com Courage Theatre Company, LA's Pay What You Want theatre company.
Lily Tomlin/Jane Wagner Cultural Arts Center:  1125 N McCadden Place, Hollywood (323/860-73000) www.lalgbtcenter.org/theatre
Loft Ensemble: 11031 Camarillo St., North Hollywood, (818/452-3153) www.loftensemble.org   The world premiere of The Calorie Counters.  Problems with the bridesmaids dresses for an upcoming wedding…they only are made up to a size 12. Follow the brides sister through a tumultuous and comedic journey through self discovery, identity, body shaming and the pitfalls of equating self worth with one's physique. Admission…donate what you want.   Oct. 15-30.
 Long Beach Performing Arts Center – International City Theatre  & Terrace Theatre: 300 East Ocean Bl., Long Beach  (562/436-4610)  www.internationalcitytheatre.org 

Los Angeles Theatre Center:  514 Spring St., Los Angeles www.thelatc.org 
Los Angeles Theatre Works (LATW):  (323/538-3142) Boxoffice@latw.org  
Magicopolis: Abracadabra Theatre, 1418 4th St., Santa Monica (310/451-2241). Fast paced, colorful, magic and illusion shows for the whole family in a theater setting. Ongoing.
Mark Taper Forum: Los Angeles Music Center, 135 N. Grand Ave., downtown Los Angeles (213/628-2772) www.taperahmanson.com   THE TAPER IS BACK!  The 53rd season includes Slave Play, Blues for an Alabama Sky, King James and Mike Birbiglia: The Old Man and the Pool plus the digital stage production of I'll Be Seein' Ya and the previously announced Ahmanson production, The Lehman Trilogy in a season which begins Feb. 9, 2022.
---
Matrix Theater:  7657 Melrose Ave., Los Angeles www.brownpapertickets.com/event/5219775   The Wolf & The Bird premiere, a darkly funny and deeply moving solo play concerning a young girl who struggles to find herself against the backdrop of 1980s small town America written and performed by Rachel Parker. Sept. 18-Oct. 10. Proof of vaccination required and masks required.
Microsolft Theatre: 777 Chick Hearn Court, Los Angeles (213/763-6030) www.microsofttheater.com   Check their website for information on upcoming events.
Morgan Wixson Theatre: 2627 Pico Bl., Santa Monica (310/828-7519) www.morganwixson.org,   Seven new shows by seven new play-writes opens Sept. 24 & 25. Covid precautions enforced.  One act staged readings include All My Exes Walk Into A Bar, Oct. 1&2; The Addict's Love Letter to His Prayerbook, Oct, 8&9; A Tangled Affair, Oct. 15&16; Beheading Columbus, Oct 22-23. Audience is invited to attend free of charge using promo code NEWWORKS. Live on stage, Little Women, Nov. 13-28.  Use promo code ALCOTT for pre opening discount.
Musco Center for the Arts:  Chapman University, 415 North Glassell, Orange (844/626-8726)   www.muscocenter.org 
Mt. Wilson Observatory : https://www.mtwilson.edu/concerts   Jazz Trio Lounge Art Ensemble presents Sunday Afternoon Concerts in the Dome, Sept. 5, at 3:00 PM and 5:00 PM.
New Vic:  33 W. Victoria St., Santa Barbara (805/965-5400) www.etcsb.org   
Odyssey Theatre:  2055 S. Sepulveda Bl., West Los Angeles (310/477-2055) www.OdysseyTheatre.com   A re-envisioning of the ground breaking Obie award winning The Serpent, a unique ceremony/celebration/exploration that delights in life as seen through the Book of Genesis and other iconic events.  Oct. 23-Dec. 12. Music at the Odyssey series features a unique roster of musical artists across different spectrums from Jazz to folk to R&B to pop, Oct. 17.
Ophelia's Jump Productions:  2009 Porterfield Way, Suite H, Upland  http://opheliasjump.org (909/734-6565).
Pacific Amphitheatre: OC Fair & Event Center, Costa Mesa. The west coast premiere of Toy Story in Concert, a film with live orchestra, Aug. 21.  End of summer celebration features the traditional Tchaikovsky Spectacular, Sept. 11.
Pantages Theatre: 6233 Hollywood Bl., Hollywood (800/982-2787)  www.HollywoodPantages.com 

Robey Theatre Company:  http://therobeytheatrecompany.org/donation-page 
Rosenthal Theater: Inner City Arts, 720 Kohler St., Los Angeles  www.herotheatre.org

Royce Hall:  UCLA campus, 10745 Dickson Court, Westwood (310/825-2101)  www.cap.ucla.edu
Santa Monica Playhouse:  1211 4th St., Santa Monica (310/394-9779 ext 1) theatre@santamonicaplayhouse.com   Worth  It follows a talented songstress who is content to sing back up when life beckons her to take the lead. Award winning Carla Delaney skillfully plays over 40 characters in this fast paced comedy, featuring original music and retro videos campy enough to harken back to the best days of MTV. Oct. 15. Free.  Must reserve.  Sixth Annual Binge Free Festival (BFF) …a full month of free performances, workshop0s, readings, music and poetry  in Santa Monica's s only fringe festival….Starting Oct. 10. Reservations required. Lady Liber Tease, a Binge Free Festival  selection.   Performance followed by an optional anti racism workshop. Reservations required, Oct. 16. I  Have Too Many Feelings, a Binge Free Festival selection. A professional comedian exper4iences a range of emotions, sometime too many at once.  When making free reservations stage the name of the show, the number of tickets required, your full name and contact number.  Adult themes.  Nov. 2, 7:30 p.m.
…………………………………………………………………………………………………………………………….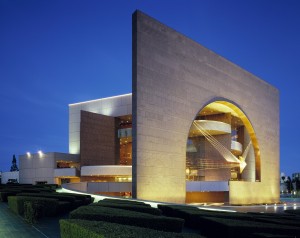 Segerstrom Center for the Arts: 600 Town Center Drive, Costa Mesa, www.SCFTA.org  (714/556-2787)  At the Samueli Theater Chamber Music Series includes Emerson String Quartet, St Lawrence String Quartet, Calidore String Quartet and Auryn Quartet plus a series  debuts  of the Esme and Mozart Piano Quartet with guest soloists performing. Series begins Sept. 21.

2021-2022 Jazz Series:   Chuchu Valdes, Dianne Reevces, Joe Lovano, Oct. 22; Veronica Swift, Nov. 20; Kurt Elling Christmas, Dec. 11; Jazz at Lincoln Center Orchestra with Wynton Marsalis, Jan. 21, 2022; Dave Brubeck Centennial with Clayton Hamilton Jazz Orchestra, The Brubeck Brothers & Dianne Reeves,  Feb. 4; Matthew Whitaker, March 27;  Bonus…Spanish Harlem Orchestra – Salsa Natividad, Dec. 12, 2921.
Ballet X commissions choreographers from around the world to create danced that is fresh, inclusive and connects to what people want, Oct 16.
One night only……Abba The Concert, the ultimate tribute celebration, Nov.2. (Not affiliated with the original group or Mamma Mia, the musical.
The re-imagined 50th Anniversary tour of Jesus Christ Superstar, Nov. 9-14, set against the backdrop of an extraordinary series of events during the final weeks of the life of Jesus Christ, as seen through the eyes of Judas.
Halloween Movie Night & Drag Show, Oct. 15.  Fall for All, Oct. 16,  All Abilities Celebration, Oct. 23, Silent Disco: Halloween, Oct. 30.
Segerstrom Center for the Arts has announced that Broadway shows will be back on the Segertrom Hall stage starting in the fall of 2021.  The Broadway series will include new productions of My Fair Lady, Mean Girls, Tootsie, Pretty Woman: The Musical and Hadestown.
""""""""""""""""""""""""""""""""""""""""""""""""""""""""""""""""""""""""""""""
Skylight Theatre:  1816 1/2 N. Vermont Ave., Los Angeles (213/761-7061) www.BoxOffice@SkylightTix.com  Slated to open on November 6, the 2021/2022 season includes four World Premiere productions: A Hit Dog Will Holler concerns a social media influencer and a boots to the ground activist who form a complex bond to help each other survive as American racism manifests as a physical form, Opens November. Upcoming: Fluff,  Apartment Living, Lavender Men (The Emancipation Play).
Staples Center and Microsoft Theater: 1111 S. Figueroa, Los Angeles (213/ 742-7100) www.staplescenter.com/events  www.microsofttheater.com   Check for all upcoming concerts, family shows and special events.  For the first time in over 500 days  fans will be welcomed back beginning July 30.   Tickets on sale now.

---
Studio Stage: 520 N. Western Ave., Los Angeles http://hff21.co/7168
The Braid:  www.the-braid.org 
Theatre 40: Reuben Cordova Theatre, Beverly Hills High school campus, 241 S. Moreno Drive, Beverly Hills (310/364-0535) .   www.theatre40.org    In a Boston neighborhood where a night out on the town means a few rounds of bingo, a woman down on her luck thinks  an old fling might be her ticket to a fresh start in Good People.  Nov. 18-Dec. 19
Monday Night Seminars will be conducted on Zoom this fall.  /Each date of the series will feature the reading of a play by Theatre 40 actors, followed by a Q&A period. The plays selected for this Fall include both comedies and dr5amas..  Seminar dates are Sept. 13, 27, Oct. 4, 18, Nov 1, 15, Dec. 6, 20 at 7:00 P.M. All seminars are free but donations are gratefully accepted.
——————————————————————————
Theatre West:  3333 Cahuenga Bl. West, Los Angeles 818/761-2203)  www.theatrewest.org    CHANGE Festival, a festival of short plays exploring many conjuring of that elusive phenomenon called "change." Each week a new installment of short plays will be available for viewing on the Theatre West YouTube Channel.  Free to view but donations are gratefully accepted. Weekly installments begin Aug. 16. The world premiere of Our Man in Santiago, a comic spy thriller inspired by the true story of a spectacularly botched U.S. attempt to overthrow Chile's democratically elected leader. In this new political farce by two time Emmy nominee and WGA award-winner Mark Wilding, the CIA enlists an inexperienced, unsuspecting agent to follow up with a last ditch poorly conceived and wildly dangerous effort to hasten the 1973 Chilean coup d'etat. Sept. 24-Oct. 24. Storybook Theatre presents its musical version of the classic story Goldilocks and The Three Bears.  There is plenty of audience participation as the children help Goldilocks in the comical forest adventure with the three bears.  She learns that bears can be people too.  Birthday parties and school field trips are cheerfully accommodated.   Nov. 20-June 4, 2022,  Saturdays at 1:00 p.m.
The Pico: 10508 W. Pico Bl., Los Angeles  http://onstage411.com/ganesh    A Perfect Ganesh, by Terrence McNally, concerns a pilgrimage tradition that is turned on its head when two outwardly unremarkable, middle-aged women thrown themselves into a rousing tour of India, each one having her own secret dreams of what the fabled land  of intoxicating opposites will do for the suffering she hides within. Oct. 29-Nov. 21.
Thousand Oaks Civic Arts Plaza Kavli Theatre: 2100 Thousand Oaks Boulevard,  Thousand Oaks (800/745-3000) www.startheatricals.com 
UCLA Center for the Art of Performance: www.cap_ucla
Ventura County Fairgrounds: www.concertsinyour car.com 
Wallis Annenberg Center for the Performing Arts (The Wallis): 9390 N. Santa Monica Bl., Beverly Hills (310/746-4000)  www.thewallis.org   The Wallis welcomes the audience back this all with great seats and savings.  Easing back into re-engaging with live performances and at the same time reacting and pivoting to the world around the.  With health and safety a top priority, they will require proof of vaccination and face masks for all indoor performances or proof of a negative COVID test 48 hours prior to attending a performance.
In the Bram Goldsmith Theater:  Ann Akido Meyers violin with Fabio Bidini piano, Oct. 2; Ory Shihor, piano, Oct 7; Sandra Bernhart, Madness and Mayhem, Oct 8; Jennifer Holliday, Oct. 9; BODYTRAFFIC Oct. 14-16; ATE9 Dance Company, Nov. 4-6, 27, Dec 31; Love Actually live, Nov. 27-Dec. 31.
Commissioned by 24th Street Theatre, Rapunzel Alone is a sophisticated reimagining of the classic fairy tale that is geared for adults and children alike. It's 1944 and bombs are falling in London. A 12 year old mixed race city girl is evacuated to the country to a rural homogeneous community akin to isolating her in a tower.  In advance of the live world premiere performance next spring the audio recording will be available for free listening beginning Oct. 1 at www.thewallis.org/rapunzel.
The Wallis presents  TicketsattheWallis.org presents  outdoor performances in beautiful outdoor settings transforming non-traditional performance spaces into open air stages.   Jacob Jonas The Company recognized for mixing contemporary ballet, break-dance and acrobatic movement will bring its boundless energy and visceral storytelling performance style to three different venues across Los Angeles:  Century Park in the heard of Century City (Oct. 1-2), ROW DTLA, a rooftop with sweeping views of DTLA (Oct. 22-24) and Water Garden, Santa Monica, a stunning garden oasis (Nov. 12-13) .

---
Walt Disney Concert Hall: 151 S. Grand Ave., Los Angeles (213/972-7288) www.wdch.com The Frank Gehry designed home to the Los Angeles Philharmonic embodies the unique energy and creative spirit of both the City of Angels and its world-class orchestra under the direction of  maestro Gustavo Dudamel and features the works of the world's musical greats featuring Classical, World Music, Jazz, Songbook and the Master Chorale.  The long awaited new season opens October 9 with LA Phil Homecoming Concert & Gala.  The season continues with programs that reflect on the profundity of our cultural moments by examining themes of life, death and transcendence in music Dudamel explores the richly colored , harmonically searching music of the late Romantic era in its metamorphosis into modernism, Oct 14-17.  Dudamel conducts the orchestra in Mahler's Symphony No. 4 on a program combining it with the world premier of Steven Mackey's LA Phil-commissioned Shivaree Fantasy for Trumpet and Orchestra, Oct. 21-24. Throughout the rest of the season Dudamel conducts a dozen wide-ranging programs.
The Los Angeles Master Chorale  COVID-19 safety policies in effect. Check prior to purchasing tickets.
---
Whitefire Theatre:  www.tickettailor.com/events/whitefiretheaatre/493310  

Will Geer's Theatricum Botanicum: 1419 N. Topanga Canyon Blvd, Topanga (310/455–3723)  www.theatricum.com  The coming season will  now be called Will Geer's Theatricum Botanicum 2021 Repertory Season sponsored by the S. Mark Taper Foundation. Something for every taste in theatre!  Live outdoor performances resume for the summer repertory season opening July 10th with a fresh look at Julius Caesar, July 10 at 7:30.  A Midsummer Nights Dream follows on July 11 at 4:00 p.m. The world premiere of The Last Best Small Town, a tale of small town America set in the nearby town of Fillmore premieres July 31 at 7:30 p.m.  All three productions will play in repertory through November 7. Theatricum's Under the Oaks salon series brings performance and song to the Topanga woods, Fridays in September at 8:00 p.m. featuring: Classical Music Concert, Sept. 3; Cabaret Theatricum Sings the Beatles, Sept. 10, Acting: The First Six Lessons , written and performed by Beau Bridges and Emily Bridges, Sept. 17; Mel & Eli's Life Music and Peter Alsop's Alsop for Adults, Sept., 24. Enjoy a picnic before the show.
Zephyr Theatre:  7456 Melrose Ave., Los Angeles  Biden My Time, a new comedy with songs, a political comedy revue. Personalities across the political spectrum, left, right and center, are ripe targets for comic dissection. With sketches, songs, song parodies and brief video segments, no one is safe from the razor sharp comic probing of Capitol Comedy. Covid protocols in effect.