—————————————————————————–
CHECK VACCINATION & MASKING POLICIES BEFORE YOU GO
Ahmanson Theatre:  135 N. Grand, Los Angeles (213/972-4400) www.musiccenter.org      The North American premiere of Everybody's Talking About Jamie.  Layton Williams and Roy Haylock (aka Bianca Del Rio) will reprise their roles inspired by a true story, this funny, fabulous musical sensation has thrilled audiences and critics alike since opening in 2017. Fresh and contemporary with an extraordinary mother and son relationship at its center.  The story celebrates acceptance, belonging, the power of unconditional love of a mother for her child and how good life is when everybody is the best they can be. Jan 16-Feb. 20.
Original London and Broadway cast members will reprise their critically acclaimed performances in the LA engagement of The Lehman Trilogy, March 3-April 10.  In 1884 a young man from Bavaria stands on a New York dockside dreaming of a new life in the new world. He is soon joined by his two brothers and an American epic begins.  163 years later the firm they establish — Lehman Brothers, spectacularly collapses into bankruptcy, triggering the largest financial crisis in history.  It is the story of a family — and a family business– that would transform and finally upend the world.
Following shows will include: Upcoming: Tony-Winning Come From Away,  The Lehman Trilogy, The Prom and Tony-winning best musicals Hadestown and Dear Evan Hansen.  The Tony award winning revival of Rodgers and Hammerstein's Oklahoma will be presented later in the season.  Lots to  look forward to!
Until The Flood: explores a community in turmoil following the fatal shooting of Michael Brown, an unarmed black teenager by a white policeman in Missouri. Available free to the public until 2023.  www.ctgla.org/UntilTheFloodALLARTS
Glorya Kaufman presents Dance at the Music Center's 2022 Season features the West Coast Premiere of Hamburg Ballet's Bernstein Dances and the West Cost premiere of The Joyce Theater's SWING OUT directed by Caleb Teicher, plus the highly anticipated returns of Alvin Ailey American Dance Theater and Pacific Northwest Ballet to Southern California.
---
Ambassador Auditorium: 131  S. St. John Ave., Pasadena (626/793-7172) boxoffice@pasadenasymphony-pops.org   Pasadena Symphony season.  All concert goers must fully vaccinated to keep everyone safe.  Classics Series will feature  Rhapsody in Blue, Nov. 13, Baroque: Brandenburg 5, Jan. 22, 2022, Tchaikovsky Violin Concerto  Feb. 12, Mozart Symphony No. 40, March 19,  Beethoven Symphony No. 5, April 30; Holiday Candlelight, Dec. 18.
Atwater Village Theatre: 3269 Casitas Ave., Los Angeles (310/307-3753) www.EchoTheaterCompany.com 
Big Tent Podcast & Live: Under the big tent at St. Andrews church parking lot, 830  W.Bonita Ave, Claremont (909/734-6565)   http://opheliasjump.org 
Bob Baker Marionette Theater:  4949 York Bl,  Los Angeles (213/250-9995) www.bobbakermarionettetheater.com  Special holiday shows. Bob Baker's Nutcracker, an adventure through wizardry of strings and into the enchanted world of the fantastic.  Proof of vaccination for all guests ages 12 and up.  Nov. 27-Jan. 9, 2022.
Chance Theatre: 5522 E La Palma Ave., Anaheim  (888/455-4212) www.ChanceTheater.com  Next to Normal, a Pulitzer Prize and Tony Award winning musical will run Jan 28-Feb. 27 on the Cripe Stage at the Bette Aitken theater arts center.  The show takes you behind the proverbial white picket fence to discover a family coming to terms with their past, bravely fighting to face their future and striving to take care of themselves and each other.  An emotional powerhouse of a musical.
Dorothy Chandler Pavilion: Los Angeles Music Center, 135 North Grand Ave., Los Angeles. (213/972-8001)  The Los Angeles  opera presents: St. Matthew Passion, March 12-27, 2022; Aida, May 21-June 12; Get Out, Oct. 29-31; Alcina, Nov. 2-5; Javier Camarena, March 31-April 2;  In Our Daughter's Eyes, April 13-17; The Brightness of Light, June 18. The audience will be required to show proof of vaccination and must wear masks during the entire performance.. See special  free Christmas Holiday special event  under  Los Angeles Music Center. Check to see all special requirements because of COVID-19.
Dugan's Backyard Playhouse: dbtickets@gmail.com Woodland Hills. (address provided when reservations are made).
Echo Theater Company: www.EchoTheaterCompany.com  Monthly online storytelling series, Bold Faced Secret series presents The Skin of Your Teeth in which storytellers were invited to submit stories about near misses, close calls, narrow escapes, being perilously close to the edge, falling off, clawing your way back to the top.  Free via Zoom .  Each virtual performance is live and each performance is different with audience participation. www.EchoTheaterCompany.com/underneath

Fountain Theatre: 5060 Fountain Ave., Los Angeles. (323/663-1525) www.Fountain Theatre.com Outside stage. Free admission .  Proof of vaccination and masks. On the inside stage…Tony-nominated The Children, a taut and disquieting thriller about responsibility, reparation and what one generation owes the next.  Two retired nuclear engineers live a quiet life in a remote cottage on the lonely British coast — until a surprise visit from a former colleague upends the couple's equilibrium and trust, Nov. 3-Jan. 23, 2022.
Fremont Centre Theatre:  1000 Fremont Ave., South Pasadena http://youngstarstheatre.org/tickets
Geffen Playhouse: 10886 Le Conte Ave., Los Angeles  310/208-2028 www/geffenplayhouse.org.  Reopening and return to In-Person performances.  Power of Sail, Feb. 1-March 13, 2022; Trayf, March 1-April 10;  Man of God, May 24-July 3.
Greystone Estate and Gardens:  905  Loma Dr., Beverly Hills (310/364-3606) http://theatre40.org
Hollywood Bowl:  The Los Angeles Philharmonic Association 2022 summer season  begins its second century.  The full celebratory season  of the Bowl's centennial will be announced in February.  Two of the funniest, most influential and acclaimed talents of the past century, Steve Martin & Martin Short, are set for the annual July 4th Fireworks Spectacular, July 2, 3, and 4. at 7:30 p.m.  Other popular scheduled dates include: The Hollywood Bowl Jazz Festival (formerly the Playboy Jazz Festival) on  June 25-26. Initial lineup includes The Roots, Gregory Porter, Tower of Power, Terri Lyne Carrington, Femi Kuti, Cory Wong, Christian Scott aTunde Adjuah, Jose James, Gerald Clayton, Azar Lawrence, Gordon Goodwin and more.  Single tickets on sale Feb. 15. Smooth Summer Jazz, Aug. 28, Movie Night Sept. 4 and Sing A Long Sound of Music, Sept. 17.
Hudson Guild Theatre: 6539 Santa Monica Bl., Hollywood http://onstage411.com/holdingcourt 
International City Theatre:  330 East Seaside Way, Long Beach (562/436-4610)  www.internationalcitytheatre.org   Paying tribute to the late, great Stephen Sondheim, Marry Me A Little is a bittersweet musical two hander that weaves 17 of Sondheim's lesser known songs into a tale of love and loneliness.  The story of two single strangers who unknowingly live one floor apart is told entirely through songs. Feb. 9-27.
James Bridges Theatre: UCLA campus,Los Angeles Theatre Works (LATW) (323/538-3142) Boxoffice@latw.org     In Pipeline, a  dedicated teacher at an inner city school is desperate to give her only son opportunities that her own public high school students will never have. When a controversial incident at this private school threatens to get her son expelled, she must confront her  deepest fears to give him a future.  Feb.4-6. Twelth Night, Shakespeare's delightful gender-bending rom-com about looking for love in all the wrong places, March 11-13.
Kirk Douglas Theatre: 9820 Washington Bl. Culver City (213/628-2772) www.centertheatregroup.com    COMING UP: The 17th season opens with the world premiere of Alma,a story of a mother and daughter who have built a lifetime of wishes, one for each of the daughter's 17 years — health, love, carne asada every day and a spot at UC Davis.  On the eve of the SAT test, Alma comes home o discover her daughter is out drinking rather than studying. We learn that there is more than one person's future at stake and the mother and daughter's hopes and goals for each other may not be in as close alignment as they once were.  March 6-April 3. Upcoming: Tambo & Bones and Block Party. Celebrating Los Angeles theater featuring Too T or Not To T and The Art Couple.
---
LA Theater Works: www.latw.org Digital Season state of the art audio recordings: Digital season per household $150.0o. No-No Boy, set during the aftermath of the U.S. government's incarceration of 120,000 people of Japanese descent. It follows the rocky transition of a young man into post war life forcing him to come to terms with both his past and his future.   Agatha Christie's classic whodunit comes to life with Alfred Molina staring as Hercule Poirot in Murder on the Links.
Laguna Playhouse: 606606 Laguna Canyon Dr., Laguna Beach (949/497-27870) www.lagunaplayhouse.com   lagunaplayhouse.com or 949/497-2787.
La Jolla Playhouse: 2910 La Jolla Village Dr., La Jolla (858/550-1010)  www.LaJollaPlayhouse.org  www.secondcity.com   World premiere musical Bhangin' It, March 8-April 17, 2022.
Lankershim Arts Center: 5108 Lankershim Bl., North Hollywood (323/944-2165) www.coeurage.org/slaughtercity  Coeurage Theatre Company, L.A's Pay What You Want theatre company.

Latinx Theater Company:  www.apch.org/elcentrodelsur 

Lex Theatre:(Celebration Theatre)  6760 Lexington Ave., Hollywood (323/957-1884)  www.celebrationtheatre.com Courage Theatre Company, LA's Pay What You Want theatre company.
Lily Tomlin/Jane Wagner Cultural Arts Center:  1125 N McCadden Place, Hollywood (323/860-73000) www.lalgbtcenter.org/theatre
Loft Ensemble: 11031 Camarillo St., North Hollywood, (818/452-3153) www.loftensemble.org   
 Long Beach Performing Arts Center – International City Theatre  & Terrace Theatre: 300 East Ocean Bl., Long Beach  (562/436-4610)  www.internationalcitytheatre.org 

Los Angeles Theatre Center:  514 Spring St., Los Angeles www.thelatc.org 
James Bridges Theatre: UCLA campus,Los Angeles Theatre Works (LATW) (323/538-3142) Boxoffice@latw.org    In Pipeline, a  dedicated teacher at an inner city school is desperate to give her only son opportunities that her own public high school students will never have. When a controversial incident at this private school threatens to get her son expelled, she must confront her  deepest fears to give him a future.  Feb.4-6.
Los Angeles Women's Theatre : http://lawtf.org This Festival presents a virtual show, Hindsight 2020, consisting of reflective stories of the year that changed everything. These are stories specifically of Culver City residents and workers that speak to their lives during the 2020 pandemic and lock-down, civil unrest on the streets, and a particularly turbulent election cycle.  7:00 p.m. PST, Jan. 14-16, 2020, General admission $35.00.
Magicopolis: Abracadabra Theatre, 1418 4th St., Santa Monica (310/451-2241). Fast paced, colorful, magic and illusion shows for the whole family in a theater setting. Ongoing.
Mark Taper Forum: Los Angeles Music Center, 135 N. Grand Ave., downtown Los Angeles (213/628-2772) www.taperahmanson.com   THE TAPER IS BACK!  Slave Play will launch Center Theatre Group's new season at the Taper, Feb. 9 thru March 13, 2022. Hailed as an extremely daring play, the show takes place at the MacGregor Plantation where nothing is as it seems and yet everything is as it seems.  It's an antebellum fever-dream as three interracial couples converge to rip open history at the intersection of race, love, sex and sexuality in 21st century America..  The world premiere of King James concerns basketball great "King" LeBron James's reign in Cleveland bringing promise, prosperity and renewal to a city in desperate need of all three.  June 1-July 3, 2022.  The 53rd season includes Blues for an Alabama Sky, King James and Mike Birbiglia: The Old Man and the Pool plus the digital stage production of I'll Be Seein' Ya and the previously announced Ahmanson production, The Lehman Trilogy in a season which begins Feb. 9, 2022.
---
Matrix Theater:  7657 Melrose Ave., Los Angeles www.brownpapertickets.com/event/5219775 
Microsolft Theatre: 777 Chick Hearn Court, Los Angeles (213/763-6030) www.microsofttheater.com   Check their website for information on upcoming events.
Morgan Wixson Theatre: 2627 Pico Bl., Santa Monica (310/828-7519) www.morganwixson.org,

Musco Center for the Arts:  Chapman University, 415 North Glassell, Orange (844/626-8726)   www.muscocenter.org 
New Vic:  33 W. Victoria St., Santa Barbara (805/965-5400) www.etcsb.org   
Odyssey Theatre:  2055 S. Sepulveda Bl., West Los Angeles (310/477-2055) www.OdysseyTheatre.com   A Choreographer Shade Theret presents Dance at the Odyssey series for a single performance of her newest work, Throwaway Line, Jan 8.
Ophelia's Jump Productions:  2009 Porterfield Way, Suite H, Upland  http://opheliasjump.org (909/734-6565). The Hall of Final Ruin, a dark comedy western with an all female cast. A dark comedy with danger, romance and a touch of the supernatural. Feb.9-March 13.
Pacific Amphitheatre: OC Fair & Event Center, Costa Mesa.
Pantages Theatre: 6233 Hollywood Bl., Hollywood (800/982-2787)  www.HollywoodPantages.com 

Rosenthal Theater: Inner City Arts, 720 Kohler St., Los Angeles  www.herotheatre.org

Royce Hall:  UCLA campus, 10745 Dickson Court, Westwood (310/825-2101)  www.cap.ucla.edu  UCLA's Center for the Art of performance (CAP UCLA, a home for contemporary performancxe will return to Royce Hall and The Theatre at Ace Hotel beginning in March.  Purchase tickets at cap.ucla.edu or by phone at 310/825-2101 or UCLA Ticket Office. Ronald K. Brown and his company return live in a new work entitled The
Equality of Night and Day. First Glimp0se . Returning favorites DakhaBrakha and David Sedaris will be presented in April and May respectively.  The Parable of the Sower returns in April.
Santa Monica Playhouse:  1211 4th St., Santa Monica (310/394-9779 ext 1) theatre@santamonicaplayhouse.com 
…………………………………………………………………………………………………………………………….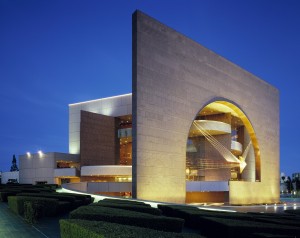 Segerstrom Center for the Arts: 600 Town Center Drive, Costa Mesa, www.SCFTA.org  (714/556-2787)
Rock and Roll Hall of Fame inductee Frankie Vallie & The Four Seasons special  night of his greatest hits, Jan. 30.
2021-2022 Jazz Series:   Jazz at Lincoln Center Orchestra with Wynton Marsalis, Jan. 21, 2022; Dave Brubeck Centennial with Clayton Hamilton Jazz Orchestra, The Brubeck Brothers & Dianne Reeves,  Feb. 4; Matthew Whitaker, March 27;  Bonus…Spanish Harlem Orchestra – Salsa Natividad, Dec. 12, 2921.
Segerstrom Center for the Arts has announced that Broadway shows will be back on the Segertrom Hall stage starting in the fall of 2021.  The Broadway series will include new productions of My Fair Lady, Mean Girls, Tootsie, Pretty Woman: The Musical and Hadestown.
""""""""""""""""""""""""""""""""""""""""""""""""""""""""""""""""""""""""""""""
Skylight Theatre:  1816 1/2 N. Vermont Ave., Los Angeles (213/761-7061) www.BoxOffice@SkylightTix.com   Apartment Living asks us "Do we like what we learn about the people we love when we see how behaviors change when living in forced captivity during the pandemic, opening March 12.   Lavender Men: An Emancipation play  set to open August 2022.  You'll enter a historical fantasia in the life of a self proclaimed fabulous creation of color as she invades the private world of Abraham Lincoln to confront issues of LGBTQ+ inclusion and visibility that still challenges us today.
Staples Center and Microsoft Theater: 1111 S. Figueroa, Los Angeles (213/ 742-7100) www.staplescenter.com/events  www.microsofttheater.com   Check for all upcoming concerts, family shows and special events.  Tickets on sale now.

---
Studio Stage: 520 N. Western Ave., Los Angeles http://hff21.co/7168
The Braid:  www.the-braid.org 
Theatre 40: Reuben Cordova Theatre, Beverly Hills High school campus, 241 S. Moreno Drive, Beverly Hills (310/364-0535) .   www.theatre40.org    Death With Benefits, a world premiere engagement of a dark comedy inspired by the true story of the infamous Killer Grannies of Santa Monica also known as the Black Widows. The two women bond over the emotional and financial situations and to fix their predicaments they concoct a get rich plan whereby they take in sickly men, et them to sign lavish insurance policies with the woman as beneficiaries and care for them until they pass away. The problem is the men are not dying fast enough so they concoct a plan to speed up the process,  Jan. 27-Feb. 20.
Upcoming: Hilda's Yard, concerns a couple in their golden age enjoying life after their children have left home.  Their future plans are cut short as a chain of events brings each one of the children hopping the fence into Hilda's yard and are suddenly back home for unexpected and extended stays. With Norm Foster's wit, humor and insight, there is a great deal to laugh at in this comedy. Silent Sky, explores a woman's place in society during a time of immense scientific discoveries when women's ideas were dismissed until men claimed credit for them. In The Play's The Thing a young composer is brought to a castle on the Italian Riviera with an engaged prima donna. When the engaged prima donna is overheard being wooed by the composer, a quick fix is a hastily written…a new play.
——————————————————————————
Theatre West:  3333 Cahuenga Bl. West, Los Angeles 818/761-2203)  www.theatrewest.org   The Joint is Jumpin' runs Feb.26, 27, March 5, 6. Before she puts her tap shoes away 91 year old Maybin Hewes, along with a group os  talents from a new generation of performers, she will present lots of dancing, singing, live music and comedy sketches that keep things fast paced.  Storybook Theatre presents its musical version of the classic story Goldilocks and The Three Bears.  There is plenty of audience participation as the children help Goldilocks in the comical forest adventure with the three bears.  She learns that bears can be people too.  Birthday parties and school field trips are cheerfully accommodated.   Reopens Feb. 12 thru June 4, 2022,  Saturdays at 1:00 p.m.
The Pico: 10508 W. Pico Bl., Los Angeles  http://onstage411.com/ganesh   

Thousand Oaks Civic Arts Plaza Kavli Theatre: 2100 Thousand Oaks Boulevard,  Thousand Oaks (800/745-3000) www.startheatricals.com 
UCLA Center for the Art of Performance: www.cap_ucla
Ventura County Fairgrounds: www.concertsinyour car.com 
Wallis Annenberg Center for the Performing Arts (The Wallis): 9390 N. Santa Monica Bl., Beverly Hills (310/746-4000)  www.thewallis.org     Emmy Award winning singer/actor Jane Lynch (The Marvelous Mrs Maisell, Glee) and Kate Flannery (The Office) bring their Two Lost Souls cabaret show to the Wallis Jan. 20. The Wallis welcomes the audience back this all with great seats and savings.   Easing back into re-engaging with live performances and at the same time reacting and pivoting to the world around the.  With health and safety a top priority, they will require proof of vaccination and face masks for all indoor performances or proof of a negative COVID test 48 hours prior to attending a performance.
---
Walt Disney Concert Hall: 151 S. Grand Ave., Los Angeles (213/972-7288) www.wdch.com The Frank Gehry designed home to the Los Angeles Philharmonic embodies the unique energy and creative spirit of both the City of Angels and its world-class orchestra under the direction of  maestro Gustavo Dudamel and features the works of the world's musical greats featuring Classical, World Music, Jazz, Songbook and the Master Chorale.   The season features programs that reflect on the profundity of our cultural moments by examining themes of life, death and transcendence in music. Throughout the season Dudamel conducts a dozen wide-ranging programs.
Chamber Music-great clarinet trios, Jan 4; Prokofiev and MTT, Jan 7-9;  Nathalie Joachim and Pamela Z, Jan 112; Ax Plays Brahms, Jan 13, 14, 16;  Robert Glasper Re imagines Ellington, Jan 15; Chamber Music, Jan 18; Symphonic Ellington, Jan  20-23; Chelsea Chen, Jan 23.
---
Wende Museum: 10808 Culver Bl., Culver City  info@wendemuseum.org Returning for its third season, Music at the Wende is a free concert series in which esteemed musical organizations present programs inspired by the Wende's collection. Programs will take place the first Friday of the month through June. All concerts are free.  RSVPs open four weeks prior to each event.  Limit 2 tickets per RSVP.
Whitefire Theatre:  www.tickettailor.com/events/whitefiretheaatre/493310  

Will Geer's Theatricum Botanicum: 1419 N. Topanga Canyon Blvd, Topanga (310/455–3723)  www.theatricum.com 
Zephyr Theatre:  7456 Melrose Ave., Los Angeles