Allure of Matter:  Material Art from China:  Los Angeles County Museum of Art www.LACMA.org  (323/857-6000 )  This exhibition brings together 34 works from the past four decades in which conscious material choice has become a symbol of the artist's expression.  Features 21 of the most important and influential Chinese artists working today including Ai Weiwei, Aci Guo-Qiang, Zhang Huan and more.  Thru Jan. 5, 2020.
Automobility LA:  Los Angeles Convention Center www.automobilityla@autoshow.com  Vehicle debuts, and auto tech exhibits. This year's show will continue its focus on autonomy, connectivity, electrification and sharing.  Nov. 18-21.
Bai Holiday Ice Rink:  Pershing Square, 532 S. Olive St., downtown Los Angeles  (213/624-4289) www.holidayicerinkdowntownla.com  At 7,200 square feet, it is the city's largest outdoor rink, offering visitors professional-quality ice for skating and entertainment and welcoming more than 54,000 skaters and 450 spectators annually. This year's opening event features a live performance of the Oscar wining hit "Let It Go" from the cast of the North American tour of Disney's Frozen, the Broadway musical. There will also be free Winter Music Concerts in the park Wednesdays and Fridays in December, excluding Christmas week and Dec. 7 & 8.
Boat Parade:  View from Marina del Rey's Burton Chase Park and Fisherman's Village, Dec. 14.   Watch a trail of lighted boats cruise through the main channel. This year's parade theme "Kids Make Holidays Bright."  A brief fireworks show at 5:55  p.m. announces the start of the parade which finishes by 8:00pm. Free.
Calafia: Manifesting the Terrestrial Paradise:  The Armory, 145 N. Raymond Ave., Pasadena (626/792-5101)  A series of exhibitions and related programs taking place throughout the California region, north and south of the US?Mexican border, that explore the 16th century myth of the indigenous Black Queen Calafia and her island home.  Features 29 artists and collectives using diverse aesthetic strategies to engage with the consequences of being in a place continuously framed as a "paradise."   In conjunction with the Armory exhibition, satellite programming will take place in Calexico, Mexicali and Tijuana. Thru Jan. 12, 2020 

Catalina Adventure Activities: www.catalinachamber.com/ A new ropes and planks course weaves through a grove of towering eucalyptus trees deep within Descanso Canyon.  Other adventurous activities nearby include Zip line Eco Tour and Catalina Climbing Wall and there is always hiking, camping and an adventure expedition.
Cinema Tuesdays: Skirball Cultural Center, 2701 N. Sepulveda B., Los Angeles (310/440-4500) www.skirball.org  Free movies featured on the first two Tuesdays of each month, 1:30 p.m.
Culinary Events at the Gettys: Getty Center, 1200 Getty Drive off the 405.  Getty Villa, 17985 Pacific Coast Highway, Pacific Palisades (310/440-7300) www.getty.edu/visit   The J. Paul Getty Museum is offering a number of culinary events in the coming months spotlighting the lush gardens and bountiful herbs at both locations. Tea by the Sea, at the Villa, ongoing Thursdays and Saturdays. Limited tickets.
Culver City Walking Tours:  Los Angeles Conservancy (213/623-2489) info@laconservancy.org  Award winning tours include the special Culver City's Unique History plus Broadway Historic Theatre District,  Art Deco, Angelino Heights, Historic Downtown.
Dia de los Muertos: www.forestlawn.com Forest Lawn  brings traditional Mexican Day of the Dead customs to life with lively community festivals honoring the memories of the dead while illuminating the rich history of the holiday with artisanal floral displays, community alters, folkloric dancers, Mariachi music performances and more.   Oct. 27 at Forest Lawn's Covina, Hills, Glendale and Cypress locations and on Nov. 2 at the Cathedral City location.  Free.
El Sueno Americano/The American Dream: Photographs by Tom Kiefer:  Skirball Cultural Center, 2701 N. Sepulveda Bl., Los Angeles (310/440-4500)  www.info@skirball.org Drawn from the artists ongoing series of the same name the exhibition features more than 100 photographs of objects that once belonged to migrants and were seized and discarded by United States border officials in southern Arizona.  Blending documentary and fine art photography, he created these images as a poignant treatment to the hardships of migration and a call for human decency in how we treat each other.  Oct. 17 -March 8, 2020.
Fiji: Art and Life in the Pacific: Los Angeles County Museum of Art, 5905 Wilshire Bl., Los Angeles (323/857-6000)    www.lacma.org The first substantial project on the art of Fiji to be mounted in the United States features more than 225 artworks drawn from major international collections including figurative sculpture, ritual kava bowls, breastplates of pearl shell and whale ivory, weapons, and European watercolors and paintings. Dec. 15-July 19, 2020.
Free Play Readings: For reservations: (213/972-8028) www.jreyes@ctgla.org Center Theatre Group offers free library play reading series with six plays on select dates from July to December.  The plays will be presented at Benjamin Franklin Library on Tuesdays, Malabar Library on Wednesdays and Robert Louis Stevenson Library on Thursdays.  All reading begin at 6 p.m.  and are read in Spanish.
Gold at the Autry: Autry Museum of the American West, 4700 Western Heritage Way, Los Angeles (323/667-2000) Gold is a precious, beautiful metal but it can also be an empty promise.  A desire for gold has led to atrocities, large and small yet its allure remains.  Discover a range of gold-related artworks and artifacts through a new self guided tour and special exhibits, thru July 19, 2020.
Hanukkah Festival: Skirball Cultural Center, 2701 N. Sepulveda Bl., Los Angeles (310/440-4500)  www.info@skirball.org Celebrate the Jewish festival of lights while enjoying music, dance, storytelling, art making and tasty treats.  Get in the holiday spirit with musical performances by Klezmer Juice, hear classic Hanukkah tunes and folk music by fiddler and accordionist duo Zingarella, be dazzled by capoeira performed by Dana Maman and Friends and join a special Hanukkah sing along. Dec. 15.

In Search of Our Times:  Wende Museum of  the Cold War Events: 10808 Culver Bl., Culver City (310/216-1600)  info@wendemuseum.org   We live in a polarized society.  Republicans accuse Democrats of socialism, Democrats charge Republicans with fascism.  It seems impossible to find basic agreement on topics like immigration, climate change, gun control, science, truth, the news or even the weather.  In these times of confusion and anger the Wende Museum is inviting artists, writers, scholars, philosophers, journalists, politicians and freethinkers to discuss what brought us here and to open up new perspectives.  The six panel discussions are presented as part of Wende Conversations. RSVP necessary. Discussion series includes The History of Forgetting Jan. 12, 2020,  Roads and Shortcuts to Utopia March 8, Fact and Fiction May 10,  Walls and Borders July 12, Ethics in Unethical Times Sept. 13.
Jazz at LACMA: Los Angeles County Museum of Art, 5905 Wilshire Bl., Los Angeles (323/857-6000)    www.lacma.org  Free jazz concerts every Friday night at 6pm at the Grand Entrance.
La Virgen de Guadalupe, Dios Inantzin: Cathedral of Our Lady of the Angels, 555 W. Temple St., Los Angeles Call for free reservations:  (866/811-4111)  www.thelatc.org  A Los Angeles holiday tradition featuring more than 100 actors, singers and indigenous Aztec dancers as well as children and seniors from the community in the city's largest theatrical holiday production.  This pageant is free of charge.  Our Lady of the Angels Cathedral is a sanctuary for the undocumented as is is our great City and State, so presenting La Virgin here becomes an act of resistance to the anti-immigrant rhetoric that is plaguing our country.  Dec. 6 & 7.
Manet and Modern Beauty:  Getty Center, 1200 Getty Drive off the 405.
(310/440-7300) www.getty.edu/visit The great painter of modern Paris, Edouard Manet famously shocked contemporary audiences with his provocative pictures.  The first major exhibition to explore the last years of his short life this exhibition highlights a less familiar and more intimate side of this celebrated artist's work.  Stylish portraits, luscious still lifes, delicate pastels and watercolors and vivid cafe and garden scenes convey his elegant social world and reveal his growing fascination with fashion, flowers and femininity.   Oct. 8-Jan. 12, 2020.
---
Marciano Art Foundation Exhibitions: 4357 Wilshire Bl., Los Angeles (424/204-7555) www.marcianoartfoundation.org   Donna Huanca: Obsidian Ladder, the first large scale solo exhibition in the United States by the Bolivian American artist reveals a new topography of triggered senses in MAF's 13,000 square foot Theater Gallery, combining sound, scent and live performance.  These elements will be experienced together against a constellation of caravel steel sculptures and skin paintings.  June 28-Dec. 1.
Marionette Theater:  Bob Baker Marionette Theater, 4949 York Bl., Highland Park www.bobbakermarionettetheater.com   After 55 years this theater for children has moved to a new location.  The new location will continue its mission to educate, celebrate and rejuvenate puppetry and the allied arts.
Mary Corse: A Survey in Light: Los Angeles County Museum of Art, 5905 Wilshire Bl., Los Angeles (323/857-6000)    www.lacma.org The artist's first solo museum survey.  The exhibition features paintings, sculptures, prints bringing together Corse's key bodies of work including her early shaped canvases, freestanding sculptures and light encasements that she engineered in the mid 1960s.   Thru Nov. 11.
Meet and Greet Series:  Skylight Studios, Annenberg Space for Photography, 2000 Avenue of the Stars, Century City (213/403-3000) www.annenbergspaceforphotography.org  Multi-media venue located directly across from the Space for Photography offers a free lecture series with attendees given the opportunity to interact one on one with the featured guest speakers.  Free. No reservations necessary.
Natural History Museum Events:  900 Exposition Bl., Los Angeles (213/763-DINO) www.nhm.org  First Fridays — Walk on the Wild Side after hours features cocktails, KCRW DJ  lounge, LA bands, tours and talks…a unique adventure.  Live music and discussion series continues.  www.nhm.org/firstfridays 

New Exhibitions at LACMA:  Los Angeles County Museum of Art, 5905 Wilshire Bl., Los Angeles (323/857-6000)    www.lacma.org  Betye Saar: Call and Response addresses spirituality, gender, and race and she ruminates and plays with objects and ideas making sketches inspired by specific found objects in her possession. She is one of the most significant assemblage artists working today. Thru April 5, 2020.  Every Living Thing: Animals in Japanese Art, the first U. S. exhibition to bring together artistic representations of animals in all media across Japanese history from the 5th century to the present.   Underpinned by Japan's unique spiritual heritage of Shinto and Buddhism, the Japanese reverence for nature — and the place of animals within that realm — is expressed in sculpture, painting, lacquer-ware, ceramics, metalwork, cloisonne and woodblock prints. Features nearly 200 objects.  Thru Dec. 8. Thomas Joshua Cooper: The World's Edge, marks the artist's first large-scale museum presentation. These stunning, outdoor, large-scale black and white photographs encapsulate the psychological impact of each place through geographic and atmospheric details.  The exhibition comprises over 130 works, showcasing Cooper's The World's Edge –The Atlas of Emptiness and Extremity, a project to chart the Atlantic, its more extreme northern, southern, eastern and western points that he began in 1987.   Thru Jan. 26, 2020.
Old Town Music Hall Film & Special Events:  140 Richmond St., El Segundo (310/322-25920)  www.oldtownmusichall.org  Film and concert schedule & home of the Mighty Wurlitzer Theater Pipe Organ:  Baby Face with Barbara Stanwyck, Nov. 1; Gold Diggers of 1933, Ruby Keeler, & Ginger Rogers,  Nov. 2; Scarface with Paul Muni, George Raft and Boris Karloff, Nov. 2; Red-Headed Woman with Jean Harlow, Nov. 3;  Feet First, with Harold Lloyd, Nov. 8-9; Riverboat Dixie Jazz Band, Nov. 10; Lauren & Hardy Festival, Nov. 15, 16, 17; Stowaway with Shirley Temple, Nov. 22, 23, 24;  The Circus with Charlie Chaplin, Nov. 29-30; Tom Bopp concert, Dec. 1; Miracle on 34th Street, with Maureen O'Hara, Dec. 6, 7, 8; Annual Christmas Festival Dec. 13, 14, 15; New Year's Eve Celebration, Dec. 31.
Palm Springs Holiday Tramway: 1 Tram Way, Palm Springs (888/515-TRAM) www.pstramway.com   Award winning journalist Hank Plante will serve as the 2019 Celebrity Tree Lighter for the Tramway's annual tree lighting ceremony.  Festivities begin at 5:30 p.m. on December 1 at the Mountain Station kicking off with a holiday performance by the Palm Springs High School Madrigals & String Quartet along with a special appearance by Santa.  The 45-foot tree decorated with more than 4,000 LED lights will then be lit.
Public Gardens of Santa Barbara: Tour these spectacular gardens but check websites in advance. Casa del Herrero www.casadelherrero.com; Ganna Walska Lotusland www.lotusland.org; Alice Keck Park Memorial Garden  www.santabarbaraca.gov/Parks/parks_passive_main.html; Santa Barbara Botanic Garden www.sbbg.org 
Public Programs and Exhibitions at The Huntington: The Huntington Library, Art Collections and Botanical Gardens, 1151 Oxford Rd.,  www.huntington.org    An assortment of fascinating topics and displays with talks and book signings, garden tips, music, film, lectures, exhibitions and tours.
Skirball Events: Skirball Cultural Center, 2701 N. Sepulveda Bl., Los Angeles (310/440-4500)  www.info@skirball.org
The American Dream: Skirball Cultural Center, 2701 N. Sepulveda Bl., Los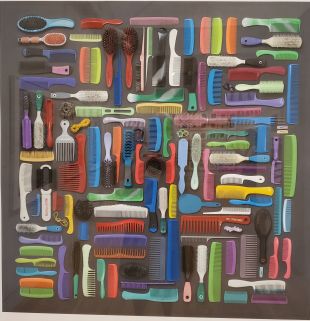 Angeles (310/440-4500)  www.info@skirball.org   Tom Kiefer's series of photographs asks us to consider how we treat migrants as a reflection of who we are and who we want to be as Americans.  Kiefer carefully arranged and photographed objects seized and discarded by border officials — objects deemed "potentially lethal" or "non-essential," among a variety of belongings crucial to sustenance, hygiene, protection, comfort and emotional strength.   Moved by the untold stories these objects embody, Kiefer commemorates them in photographs akin to portraits, salvaging and preserving traces of human journeys cut short.   Oct. 17-March 8, 2020,
The Elevated Eye: Aerial Photography Past and Present:  Forest Lawn Museum, 1712 S. Glendale Bl., Glendale (323/340-4545) www.forestlawn.com An examination of the history of aerial photography from its origins in the 19th century to the boundary-pushing technologies of the 21st century.  It traces the parallel progressions of flight and photography and focuses on the development of Southern California over the course of more than a century.  Oct. 10-March 8, 2020.
Through a Different Lens: Stanley Kubrick Photographs:  Skirball Cultural Center, 2701 N. Sepulveda Bl., Los Angeles (310/440-4500)  www.info@skirball.org For those who know him as a filmmaker, Stanley Kubrick's early career as a photojournalist is a revelation.  In 1945, the future director of such classic works as 2001: A Space Odyssey and Clockwork Orange was just a teenager — but one with uncanny photographic sensibility who was already scouting human-interest stories for Look magazine.  Explore this formative phase in the career of one of the 20th century's most influential figures in cinematic history.  Oct. 17-Mach 8, 2020.
UCLA Public Arts Program:  UCLA Westwood campus (310/825-2101)  www.arts.ucla.edu/calendars and www.tickets.ucla.edu     Programs include distinguished lectures by luminaries such as Pritzker Prize-winning architect Thom Mayne and Phillipe Vergne, student exhibitions showing work from UCLA's top ranked fine arts programs, student performances directed by renowned faculty and the rich offerings of the Fowler Museum, the Hammer Museum and the Center for the Art of Performance at UCLA.  Many of the events are free and all are open to the public.
Unseen: 35 Years of Collecting Photographs:  Getty Center, 1200 Getty Drive off the 405.  (310/440-7300) www.getty.edu/visit  To celebrate the 35th anniversary of the founding of the Department of Photographs, the Getty will exhibit 200 of never before seen photographs and pull back the curtain on the world of the many professionals who care for this important collection.  Dec. 17-March 9, 2020.
W alls: Defend, Divide and the Divine: Annenberg Space for Photography, 2000 Avenue of the Stars, Los Angeles (213/403-3000).  Free Admission  This exhibition explores barriers, real and perceived, a historical look at civilization's relationships with barriers, both real and imagined. This exhibition explores the various aspects of wells — artistic, social, political and historical. Featuring over 70 artists and photographers the exhibition invites guests to contemplate how these structures — from the decorative to the divine — affect the human psyche and why we keep building them.    Oct. 5-Dec. 29.
Wende Museum of  the Cold War Events: 10808 Culver Bl., Culver City (310/216-1600)  info@wendemuseum.org This multi-faceted museum offers not only a visual experience but lectures, movies, happy hour, family day, music and yoga. The Medea Insurrection: Radical Women Artists Behind the Iron Curtain …this exhibition pairs counterculture women artists from Cold War-era Eastern Europe with contemporary subversive women artists from Southern California.  Nov. 10-April 5, 2020.
 Your Ticket to Santa Barbara Car Free Experiences:  www.SantaBarbaraCarFree.org  The City's award winning project with more than 100 community partners dedicated to making car free vacations care-free.