---
Ahmanson Theatre: Los Angeles Music Center, 135 N. Grand Ave., downtown Los  Angeles (213/628-2777) www.taperahmanson.com  The Golden Anniversary season continues five decades of extraordinary theatre bursting with award wining new plays, musicals, beloved classics. Ain't Too Proud… The Life and Times of The Temptations features an iconic score made up of the Temptations'  legendary songs.  This new musical follows The Temptations extraordinary journey from the streets of Detroit to the Rock & Roll Hall of Fame. A tale of friendship and betrayal amid the civil unrest that tore America apart, their moving and personal story still resonates five decades later.  This thrilling story of brotherhood, family, loyalty and betrayal is set to the beat of the group's treasured hits.  Aug. 21-Sept. 30. (Photo: Doug Hamilton)
Upcoming: Multi award winning  Dear Evan Hansen, a personal  and contemporary musical about life and the way we live, Oct. 17-Nov. 25. Come From Away takes the audience into the heart of the remarkable true story of 7,000 stranded passengers and the small town in Newfoundland that welcomed them, on 9/11 when the world stopped, Nov. 28-Jan. 6, 2019.
---
Ambassador Auditorium:  131 south St. John Ave., Pasadena (626/793-7172) www.pasadenasymphony-pops.org
A Noise Within:  3352 East Foothill Bl., Pasadena (626/356-3100) www.anoisewithin.org The acclaimed classical repertory theatre presents Man of La Mancha, Aug. 16-Sept. 9.  This is a real-world fairy tale:  despite the dire situation and through the power of art and imagination,  the play celebrates the power of make believe.
Atwater Village Theatre: 3269 Casitas Ave., Atwater Village (323/882-6912) www.openfirst.org .  Dylan Thomas's Under Milk Wood, recounts the dreams, gossip and waking hours of the sleepy Welsh seaside town of Llareggub — a name that seems innocent enough until you read it backwards.  Unforgettable characters populate this odd place and their affectionate charm and humor still captivate and entertain 65 years after it was written.  July 20-Aug. 25.  Echo Theater Company's What Happened When, Daniel Talbott's haunting ghost story returns.  On a snowy night in a rural farmhouse three siblings huddle together in the  dark with a flashlight while the audience (unseen by them) gathers closely around. Expect to be fully immersed in this beautiful, provocative and disturbing memory play.  July 25-Aug. 23.  West coast premiere of Gloria, a razor-sharp, darkly comic drama about ambition, office warfare and pecking orders.  In this explosive Pulitzer Prize finalist by MacArthur genius Braden Jacobs-Jenkins, the only thing that matters is style, status and selling out to the highest bidder. Sept. 12- Oct. 21.  In All Night Long, the thin line between waking and dreaming, the conscious and subconscious, is exposed in this outrageously funny, surreal sit-com about 18 hours in the life of an all-American nuclear family, Sept. 8-Oct. 21.
Barnum Hall:  Santa Monica High School, 600 Olympic Bl., Santa Monica  www.smsymphony.org/concerts Santa Monica Symphony Orchestra free concerts:
Bob Baker Marionette Theater: 1345 W. 1st Street, Los Angeles (213/250-9995) www.bobbakermarionettes.com Marionettes from all over the globe entertain in an in-the-round performance of waltzing rag dolls and madcap musical instruments, also special holiday shows.  Tuesdays thru Fridays 10:30 AM, Saturdays and Sundays 2:30 PM.  Presenting Hooray L.A. along with a series of evening programs celebrating the hidden histories of Los Angeles.
Broad Stage: 1310 11th St., Santa Monica (310/434-3200) www.thebroadstage.com     A constellation of international musicians, composers, filmmakers and performers constitute the third Summer Happening.   The event will welcome artists from Beijing, Shanghai and Xian to the USA who present a culturally unique perspective on the performing arts, film and music in The Greater Body,  Aug. 25.  Upcoming: Link Link Circus with Isabella Rosselini, Manual Cinema's Mementos Mori, All is Calm: The Christmas Truce of 1914; Jazz & Blues and much more.
 Cabrillo Music Theatre: Thousand Oaks Civic Arts Plaza, 2100 Thousand Oaks Bl., Thousand Oaks (805/449-2787)  www.cabrillomusictheatre.com 

Celebration Theatre @Lex Theatre: 6760 Lexington Ave., Los Angeles (323/957-1884) www.celebrationtheatre.com  Cabaret, extended through September 16.  Welcome to the Kit Kat Klub, the seediest, sexiest nightclub in Berlin where life is not just beautiful…it is downright dangerous.
Chromolume Theatre at the Attic: 5429 W. Washington Bl., Los Angeles (323/205-1617)  www.crtheatre.com   Upcoming: Passion, a one act musical the plot concerns a young soldier and the changes in him brought about by his obsessive love of his Colonel's ailing cousin, Nov. 2-25.
Chance Theatre:  5522 E La Palma Ave., Anaheim (888/455-4212)  www.ChanceTheater.com    The Other Place, Sept. 22-Oct. 2.
Colony Theatre: 555 N. Third St., Burbank (855/448-7469) www.Playhouseinfo.com  It's Showtime, a five show series featuring entertainment ranging from concerts to comedy and parody.  The series is designed to provide something for arts lovers of all ages.  Upcoming:  Suburban Showgirl, a hilarious and heartfelt tour-d-force about the life of the professional dancer Wendy Walker who finds her perfectly choreographed life spinning out of control..the unpredictable journey of a dancer's life, Sept. 13-16.  Have Several Seats, Carlie Craig performs original comedic songs, celebrity impressions and musical parodies all woven together with her side-splitting stand-up. Sept. 27-30.   Signing the Song,  tells the true story of a boy who grew up in a deaf household with little exposure to TV, radio or movies.  Because of his incredible 8th grade music teacher and the love and support of his parents,  he came out of his silent world and discovered his voice through music,  Nov. 1-4. Concluding the series is Chico's Angeles, a live comedy production that parodies the 1976-1981 TV series Charlie's Angeles with three of LAs favorite drag queens starring in the title roles, Nov. 15-18.
————————————————————————————-
Courtship Ranch:  11270 Dominica Ave., Lake View Terrace www.circlextheatre.org  Hole In The Sky will be staged at a working horse ranch located 20 minutes from Burbank and  Glendale.    This location was chosen specifically to make the audience feel like they are tapping into Los Angeles's agricultural history in this almost hidden part of the city. The play was developed through a series of interviews conducted in the rural northern California community. Karuk and Shasta tribal members, Fish and Wildlife employees, ranchers and environmentalists all told their stories about how water impacts their families and livelihoods.  The interviews were developed into a play about family and community that is both emotional and timely. Aug. 24-Sept. 23.
Doheny Mansion:  Pompeian Room, 10 Chester Place, Los Angeles (213/477-2929)  www.DaCamera.org    Check website for concerts in this splendid setting.
Dorothy Chandler Pavilion: Los Angeles Music Center, 135 North Grand Ave., Los Angeles.  The season opens with a revival of Verdi's Don Carlo, conducted by James Conlon and starring Placido Domingo as Rodrigo, Sept. 22-Oct. 14.  This is followed by the company premiere  of Satyagraha by Philip Glass conducted by Grant Gershon, Oct. 20-Nov. 11.  A revival of Hansel and Gretel, Nov. 17-Dec. 15.  The company premiere of Mozart's La Clemenza de Tito (The Clemency of Titus), March 2-24, 2019.  A production of Penella's El Gato Montes: The Wildcat, March 27-May 4.  The final presentation is a revival of La Traviata June 1-22.
Eclectic Company Theatre:  5312 Laurel Canyon Bl., Valley Village (818/508-3003)  www.eclecticcompanytheatre.org    Shakespeare Salons held the last Tuesday of every month. Participants perform their favorite Shakespearean piece or alternatively, a piece inspired by Shakespeare.  Shakespearean monologues, scenes, poems, songs, remembrances and personal interpretations of all kinds are welcome.  To perform, fill out the form on the Eclectic Company Theatre website.
Edgemar Center for the Arts: 2437 Main St., Santa Monica,(310/392-7327) www.edgemarcenter,org      
Ford Theatre: 2580 Cahuenga Bl. East, Hollywood (323/461-3673)   www.fordtheatres.org The refurbished outdoor theatre offers comfortable seating, picnic areas, food and drink and an eclectic entertainment menu. The 2018 season features Dance, Film, Jazz & Soul Pop, Rock & Folk, Opera & Theatre, Ritmos Latinos, and Multidisciplinary offerings. Thru October.
Fountain Theatre:  5060 Fountain Ave., Los Angeles (323/663-1525)  www.fountaintheatre.com   Arrival & Departure, a modern-day, re-imagined deaf stage adaptation of the classic 1945 British film Brief Encounter. A deaf man and hard of hearing woman, married to different people, meet accidentally in a train station. A friendship develops, escalating into a passionate love affair that neither permits to consummate.  An unforgettable love story.  July 14-Sept. 30.
Geffen Playhouse & Audrey Skirball Theatre:  10886  Le Conte Ave., Westwood,  (310/208-5454)  www.geffenplayhouse.org   Upcoming: In The Untranslatable Secrets of Nikki Corona, A Better Orpheus Inc. provides an unusual service — one that allows the living to communicate with the dead.  When Nikki loses her twin sister the company puts her in touch with Orlando, a man dying too young.  The ensuing love story leads to a journey through a vivid, surprising afterlife.  In the rich literary tradition of magical realism and inspired by Dante's Inferno comes the this new play, Sept. 4-Oct. 7.  In Charles Dickens's A Christmas Carol Tony Award winner Jefferson Mays brings new life to the greatest ghost story ever told.  While the heart of A Christmas Carol is evergreen, May's fresh perspective on the rest of the characters will create a wildly theatrical and original experience.  Oct 30-Dec. 2.
Getty Villa: 17985 Pacific Coast Hwy,  Pacific Palisades (310/440-7300) www.getty.edu  Held in the beautiful outdoor amphitheater,  SITI Company returns for Bacchae by Euripides, packed with striking scenes, frenzied emotion and choral songs of great power and beauty.  The message imparted reminds us to respect our human wildness or we may fall prey to the tyranny of excessive order or the frenzy of collective passion.  Dionysus, the god of wine, ritual madness, fertility and theatre, arrives in disguise to his birthplace in Greece.  As revenge for a personal slight, he begins to spread his cult among the people of Thebes.  King Pentheus, fearing the ensuing disorder, imprisons him.  This misguided attempt to thwart divine will leads to catastrophe. Sept. 6-29.
Griffith Park: Old Zoo, Griffith Park  Independent Shakespeare Co. presents the free Shakespeare Festival featuring Titus Andronicus playing in repertory with A Midsummer Night's Dream,  Saturdays and Sundays at 7:00 pm.  July 28 thru Sept. 1.  Bring a blanket or chairs.
James Bridges Theater: UCLA Campus, Melnitz  Hall, 235 Charles E. Young Drive,  Westwood (310/827-0889)  www.LATW.org  "The Play's the Thing" radio theater series:  The Little Foxes, Oct. 19-21; Sisters Matsumoto, Nov. 16-18; The Good Negro, Jan. 25-27, 2019; A Room With A View, March 1-3; Oslo, April 12-14; Die Mommie Die, May 17-19; Hedda Gabler, June 28-30.
Kiki & David Gindler Performing Arts Center: 110 East Broadway, Glendale (818/506-1983) www.Antaeus.org The premiere of Three Days in the Country, a passionate and comedic update of Turgenev's classic A Month in the Country where a handsome new tutor brings reckless, romantic desire to an eccentric household.  Over three days one summer the young and the old will learn lessons in love:  first love and forbidden love, maternal love and platonic love, ridiculous love and last love, the love left unsaid the the love which must win out.   Thru Aug. 26.

Kirk Douglas Theatre: 9820 Washington Bl. Culver City (213/628-2772) www.centertheatregroup.com   School Girls: Or, the African Mean Girls Play, tells  the story of the reigning queen bee at Ghana's most exclusive boarding school who has her sights set on the Miss Universe pageant.  But the arrival of a new student with undeniable talent and beauty, captures the attention of the pageant recruiter.  This biting comedy explores the universal similarities and glaring differences facing teenage girls across the globe.  Sept. 2-30.
---
LA Arboretum: 301 N. Baldwin Ave., Arcadia (626/793-7172) info@pasadenasymphony-pops.org Sierra Summer Pops Series features:   Bernstein at 100, Aug. 17; Broadway at the Movies, Sept. 8.
Laguna Playhouse:  606 Laguna Canyon Rd., Laguna Beach (949/497-2787) ww.lagunaplayhouse.com End of the Rainbow, starring Angela Ingersoll as Judy Garland, gives a heartbreaking performance as Judy Garland in her final days.   Aug. 8-Sept. 2.  Two's A Crowd, stars award winning comedian Rita Rudner and Phantom of the Opera's Davis Gaines.  Forced together by a computer error, freewheeling Tom and uptight Wendy do their best to ruin each other's vacations.  Will they get to know ech aother well enough to reveal the real reasons behind their travel and will they agree on sleeping arrangements. Sept. 7-16.
La Jolla Playhouse: 2910 La Jolla Village Dr., La Jolla (858/550-1010)  www.LaJollaPlayhouse.org  www.secondcity.com     World premieres upcoming:  Escape to Margaritaville, At the Old Place.
La Mirada Theatre: 14900 La Mirada Bl., La Mirada (562/944-9801) www.lamiradatheatre.com    A Night With Janis Joplin, like a comet that burns far too brightly to last, she exploded onto the music scene in 1967 and almost over night became the queen of rock & roll.  The unmistakable voice, filled with raw emotion and tinged with Southern Comfort, made her a must see headliner. Sept. 14-Oct. 7.  There will be an Open-Captioned performance on Sept. 29 at 2 pm and an ASL interpreted performance on Oct. 6 at 2 pm.
Lankershim Arts Center: 5108 Lankershim Bl., North Hollywood (323/944-2165) www.coeurage.org/slaughtercity  Coeurage Theatre Company, L.A's Pay What You Want theatre company.

LGBT Center's Renberg Theatre: 1125 N. McCadden Place, Hollywood (323/860-7300)  www.lalgbtcenter.org/theatre Tony Award winning playwright and performer Sarah Jones stars in Sell/Buy/Date, an exuberant show inspired by the real life experiences of pe0ole affected by the sex industry. The play presents an honest, moving and even humorous look at a complex and fascinating subject, all while preserving the full humanity of voices seldom heard in the theatre.  Sept. 27-Nov. 18.
Leo S. Bing Theater: Los Angeles Museum of Art, 5905 Wilshire Bl., Los Angeles. (213/485-6873). Free chamber music series. Sundays at 4 p.m.
Lex Theatre:(Celebration Theatre)  6760 Lexington Ave., Hollywood (323/957-1884)  www.celebrationtheatre.com
Long Beach Performing Arts Center – International City Theatre: 300 East Ocean Bl., Long Beach  (562/436-4610)  www.internationalcitytheatre.org   The iconic American classic that launched the career of Tennessee Williams, this autobiographical memory play captures the fragility and stifled yearning of characters clinging to hope against the harsh realities of a rapidly changing world in The Glass Menagerie, Aug. 24-Sept. 9.

Lounge Theatre: 6201 Santa Monica Bl., Hollywood (800/838-3006) www.iamatheatre.com    The world premiere of Mayakovsky and Stalin, a dramatic character study incorporating historical footage and photos to explore two distantly connected relationships…Soviet dictator Joseph Stalin and his wife Nadya and Soviet poet Vladimir Mayakovsky and his married lover and muse Lilyana Brik, July 21-Aug. 19.

Magicopolis: Abracadabra Theatre, 1418 4th St., Santa Monica (310/451-2241). Fast paced, colorful, magic and illusion shows for the whole family in a theater setting. Ongoing.
---
Mark Taper Forum: Los Angeles Music Center, 135 N. Grand Ave., downtown Los Angeles (213/628-2772) www.taperahmanson.com   Filled with warm humor and tremendous heart, Sweat tells the story of a group of friends who have spent their lives sharing drinks, secrets and laughs while working together on the factory floor.  But when layoffs, promotions and picket lines begin to chip away at their trust, the friends find themselves pitted against each other in a heart wrenching fight to stay afloat.  August 29-Oct. 7.
Center theatre group is offering free tickets for theatergoers 25 years old and younger.  They are available for the First Review of all Center Theatre Group Productions at the Mark Taper Forum and Kirk Douglas Theatre.  Tickets will be free at the box office.  There will be a $5 ticket handling fee required for phone or online reservations.
————————————————————————————-
Matrix Theatre:  7657 Melrose Ave., Los Angeles (323/960-4412) www.plays411.com/brooklyn  An outrageous medley inspired by a true story about family dysfunction, atonement and matzo balls.  In Jews, Christians and Screwing Stalin, on the eve of Rosh Hashanah in 1967, Joey brings his pregnant, Christian fiance home to meet the radical communist bubby who raised him. The bubby is tough as nails and why not…her brother was the first president of Stalin's Soviet Union.  When Joey's alcoholic father shows up at the table, alliances are challenged and new beginnings forged…maybe, Aug. 18-Sept. 23.
McCadden Place Theatre: 1157 N. McCadden place, Los Angeles (800/838-3006)
Microsolft Theatre: 777 Chick Hearn Court, Los Angeles (213/763-6030) www.microsofttheater.com     Check their website for information on upcoming events.
Miles Memorial Playhouse:  1130 Lincoln Bl.,, Santa Monica (323/821-2449)  www.wcjt.com  Neil Simon's Broadway Bound opens in 1949, the war is over and America is beginning a new chapter.  Two brothers are given a chance to audition as comedy writers for CBS in the emerging medium of TV.  Personal problem get in the way…falling in love, father suspiciously working late, moving grandpa, etc.  The play is loosely based on Simon's real life experiences.   Sept. 13-Oct 28.
Morgan Wixson Theatre: 2627 Pico Bl., Santa Monica (310/828-7519) www.morganwixson.org  A captivating jewel box of a musical, She Loves Me follows two perfume shop clerks who don't see eye to eye, constantly quarreling on the job.  But once the work day is done, the feuding co-workers find comfort in their anonymous romantic pen pals, not knowing their respective correspondents are actually each other.  Hilarious encounters finally bring the soulmates together.  Sept. 22-Oct. 14.
Nate Holden Performing Arts Center: 4718 W Washington Bl, Los Angeles (323/964-9766) www.ebonyrep.org  
New Vic:  33 W Victoria St., Santa Barbara (805/965-5400) www.etcsb.org  School for Lies, a side splitting, freewheeling adaptation in rhyming verse of Moliere's classic comedy The Misanthrope, from the author who write The Liar, Venus in Fur and All In The Timing.  It's 1666 and Frank, a caustic and crabby guy who despises social niceties falls for a beautiful young widow.  Oct. 4-21.
Odyssey Theatre:  2055 S. Sepulveda Bl., West Los Angeles (310/477-2055) www.OdysseyTheatre.com     The sophistication, wit, insight, heart and genius of Broadway's most innovative and influential artist is at the center of this tribute to  this composer-lyricist in Side by Side by Sondheim, July 21-Sept. 16.
Old Globe: 1363 Old Globe Way, Balboa Park, San Diego (619/23-GLOBE) www.TheOldGlobe.org  The Summer Shakespeare Festival presents  Free Monday Night Film Screening,  Aug. 27.   Upcoming:  Neil Simon's Barefoot in the Park, July 28-Aug. 26;  Shakespeare's great romantic comedy Much Ado About Nothing runs through Sept. 16.

Pacific Amphitheater: Orange County Fairgrounds, 100 Fair Drive, Costa Mesa  (714/755-5799) www.boxoffice@pacificsymphony.org    Tchaikovsky Spectacular with fireworks, Sept. 8.
Pantages Theatre: 6233 Hollywood Bl., Hollywood (800/982-2787)  www.HollywoodPantages.com  

Pasadena Playhouse:  39 S. El Molino Ave., Pasadena  (626/356-7529) www.PasadenaPlayhouse.org   Upcoming:  Native Gardens, tells the story of a rising attorney  and his very pregnant wife who is also a doctoral candidate.  They have just purchased a home but an impending barbecue  and a delicate disagreement over a long standing fence line soon spirals into an all out comedic border dispute. Sept. 5-30; The Woman in Black tells the story of a man obsessed, believing his family has been cursed by a ghostly woman in black, tells his terrifying story to exorcise the fear that grips his soul.  It all begins innocently enough but as he reaches further into his darkest memories, he quickly finds that there is no turning back,  Oct. 17-Nov. 11
Pico Playhouse:  105008 W. Pico Bl., Los Angeles (323/821-2449)  www.wcjt.org
————————————————————————————-
Renee &  Henry Segerstrom Concert Hall and Samueli Theater: 600 Town Center Dr., Costa Mesa (714/740-2000 or 714/556-2787 or 714/755-5799) www.scfta.org or www.pacificsymphony.org  Home of Pacific  Symphony.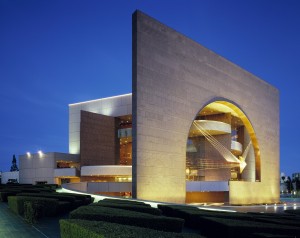 Free public tours of the center Wednesdays and Saturdays at 10:30 a.m. Telephone first.
———————————————————————————-
Road on Lankershim:  5108 Lankershim Bl., North Hollywood   (818/761-8838) www.RoadTheatre.org

Road on Magnolia: 10747 Magnolia Bl., North Hollywood (818/761-8838) www.RoadTheatre.org 

Royce Hall:  UCLA campus, Westwood (310/825-2101) ww.cap.ucla.edu   Upcoming:  Rebecca Solnit in Conversation with Jon Christensen, Oct 25;   Joan Baez's Fare Thee Well...Tour 2018, Nov. 10.  David Sedaris, bestselling author and humorist, Nov. 16. Elizbeth Gilbert & Cheryl Strayed, Dec. 2; Viet Thanh Nguyen & Luis Alberto Urrea in Conversation, Jan. 17, 2019; Jesmyn Ward & Mitchell Jackson in Conversation, Feb. 7.
Rubicon Theatre: 1006 E. Main St., Ventura (805/667-2900)

---
Saban Theatre:  8440 Wilshire Bl., Beverly Hills (866/448-7849)  www.souldoctorontour.com  
Santa Monica Pier: 200 Santa Monica Pier, Santa Monica  (213/972-8001) https://www.laopera.org/season/1819-season-la-opera-season/don-carlo/opera-at-the-beach/The Los Angeles Opera Company's Opera at the Beach will offer a simulcast of Don Carlo starring Placido Domingo, which will be held Sept. 22 at 6:00 pm. This is one of Verdi's grandest and greatest works …an enthralling tale of morality and mortality. Doors open a 4:00 pm.  Bring your own seating…no canopies, tents or sun umbrellas. Food allowed but no alcoholic beverages.  This event is free to the public RSVP to receive additional information
Santa Monica Playhouse:  1211 4th St., Santa Monica (310/394-9779 ext. 1)  www.santamonicaplayhouse.org      Magic Monday returns for a summer full of magic.  Every Monday evening  through Sept. 3 will see a new and different lineup of world-class, award-winning magicians and outstanding variety acts hosted by Albie Selznick, Magic Castle member. www.MagicMondayLA.com
Skylight Theatre: 1816 1/2 N. Vermont Ave., Los Angeles (213/761-7061) www.skylighttheatrecompany.com  

South Coast Repertory: 655 Town Center Dr., Costa Mesa (714/708-5555) www.scr.org    Jane Austen's Sense and Sensibility follows two sisters as they chase their dreams from Devonshire to London and back in this charming romantic classic, Sept. 1-29;  Vanya and Sonia and Masha and Spike brings us three sisters and one boyfriend, a tongue in cheek homage to Chekhov, this Tony award winning comedy is deliciously madcap, Sept. 30-Oct. 21. Kings, fresh from New York, this incisive comedy takes an unflinching look at how things get done in Washington. Oct. 13-Nov. 10; Nate the Great...the world's greatest kid detective, this clever musical teaches us to see the world in new ways, Nov. 2-18.  A Christmas Carol...19th century London comes to life when your family joins the SCR family for the holidays.  Recapture the spirit of an old fashioned Christmas with this timeless Dickens classic and all your favorite characters.  Nov. 24-Dec. 24.
Staples Center: 1111 S. Figueroa, Los Angeles (213/ 742-7100) www.staplescenter.com/events   Check website for all upcoming sports events, concerts and special events.
Stella Adler Theatre: 6773 Hollywood Bl., 2nd floor, Hollywood (805/496-2982) www.corbinkush.eventbrite.com
The 11:11: 1107 Kings Rd., West Hollywood (323/378-6969)  www. FamousThePlay.com
The Actors Company at The Other Space:  916A N. Formosa Ave., West Hollywood (323/960-7712)  www.hff18.org/5180
The Autry: Griffith Park, 4700 Western Heritage Way (323/667-2000) www.TheAutry.org  Native Voices at the Autry is the only Equity theatre company devoted exclusively to developing  and producing new works for the stage by Native American, Alaska Native and First Nations playwrights.
---
Theatre 40: Reuben Cordova Theatre, Beverly Hills High school campus,241 S. Moreno Drive, Beverly Hills (310/364-0535) www.theatre40.org  On December 14, 2012, Adam Lanza walked into Sandy Hook Elementary School and killed 26 innocent souls before taking his own life.  These 26 innocent deaths, like pebbles thrown into a pond, created ripples and vibrations that were felt far beyond the initial rings.  26 Pebbles is the story of those vibrations. an exploration of gun violence and a small town shaken by a horrific event.  Powerful and emotion and yet a much more uplifting night at the theatre than one might presume, Sept. 20-Oct. 14.
Upcoming: William Inge's classic comedy, Bus  Stop, is filled with sentimental characters  and a slow but pleasant slice of life story-line.  About 25 miles west of Kansas City, a freak snowstorm has halted the progress of a bus and travelers have a late night, weather-enforced layover in a local diner where romantic or quasi-romantic relationships ensue, Nov. 15-Dec. 16. It Is Done, a haunting, moody, critically acclaimed thriller, Jan. 17-Feb. 17, 2019. The Sound of Murder includes an illicit affair and a plan for murder, March 14-April 14.  A Bad Year for Tomatoes, an uproarious comedy about the best laid plans, May 16-June 16.
---
Theatre of Note:  1517 N. Cahuenga Bl., Hollywood.  (323/856-8611) www.theatreofnote.com  www.theatrewest.org  Marian, or the True Tale of Robin Hood is a gender bending, patriarchy-smashing hilarious new take on the classic Robin Hood myth.  In this retelling, Robin Hood is (and always has been) Maid Marian in disguise, who leads a motley group of Merry Men (a few of whom are actually men) against the greedy Prince John. It is a play about selfishness and selflessness and love deferred and the fight..always the fight which must go on.  Aug. 17-  Sept. 22.
Theatricum Botanicum:  1419 Topanga Canyon Bl., (310/455-3723) www.theatricum.com  Playing in repertory:  An allegory for today's tumultuous times, Shakespeare's searing tragedy, Coriolanus, is a cautionary tale of political manipulation and revenge.  Rome, a city where the one-percenters rule, is led by a populist general who has nothing but contempt for the common people and is unable to reconcile his disdain for the citizens with his love of country.   Midsummer Night's Dream, the signature production and audience favorite.The most magical outdoor setting in Los Angeles is transformed into an enchanted forest inhabited by lovers both fairy and human.   Arthur Miller's timeless and timely tale of truth on trial, The Crucible;  Haiti, William DuBois's historical drama about the overthrow of the colonial Haitian government. The Chalk Garden, Enid Bagnold's unique comedy that blends humor with insightful truths. A British dowager, an eccentric with two obsessions, caring for her troubled teenage granddaughter and growing a traditional English garden in the harsh chalk soil of the surrounding grounds.  When a mysterious governess with a keen knowledge of gardening is hired despite her lack of references, she brings along a dark secret. June 3-Sept. 30.
Theatricum's Under the Oaks salon series brings four evenings of live music and performance in the intimate S. Mark Taper Pavilion: Pacific Trio, Sept. 7; Rolfe Kent, Sept. 14, Blacklisted, Sept. 21 and Composer Collective, Sept. 28.
……………………………………………………………………………………………….
Thousand Oaks Civic Arts Plaza Kavli Theatre: 2100 Thousand Oaks Boulevard,  Thousand Oaks (800/745-3000) www.5startheatricals.com 
Wallis Annenberg Center for the Performing Arts (The Wallis): 9390 N. Santa Monica Bl., Beverly Hills (310/746-4000)  www.thewallis.org   Upcoming:  Jacob Jonas The Company,  Oct. 24-27, May 10-11, 2019; Alonzo King Lines Ballet, Nov. 1-3; Third Coast Hubbard Street Dance Chicago & Third Percussion, Jan. 10-12, 2019; Love, Actually, an expanded, multi-media theatrical celebration of the soundtrack to Love Actually, the beloved holiday rom-com performed by an eclectic mix of artists, Dec. 4-31;  An Inspector Calls, award winning mystery from the National Theatre of Great Britain's Landmark production, Jan. 22-Feb. 10;  Witness Uganda, a documentary musical, Feb. 5-24; Ate9 Dance Company, Feb. 15-16, 2019; The Old Man and the Old Moon, a new musical folktale, March 2-17. Iyamoto is Black Enough, a contemporary band performs a riveting piece of the mixed race winner of Miss Universe Japan 2015; March 14-15;  Malpaso Dance Company, Cuba's hottest contemporary dance company, March 28-30. Hershey Felder returns with A Paris Love Story, featuring the music of Claude Debussy,  May 24-June 9.
---
Walt Disney Concert Hall: 151 S. Grand Ave., Los Angeles (213/972-7288) www.wdch.com The Frank Gehry designed home to the Los Angeles Philharmonic embodies the unique energy and creative spirit of both the City of Angels and its world-class orchestra under the direction of  maestro Gustavo Dudamel and features the works of the world's musical greats featuring Classical, World Music, Jazz, Songbook and the Master Chorale. The Philharmonic is also committed to the presentation of music of our time as well as offering its exhilarating Green Umbrella concerts which presents the Los Angeles Philharmonic New Music Group devoted exclusively to compositions on the cutting edge of the repertoire and attract leading composers and performers of contemporary music. Chamber music is another integral part of this world-class orchestra's repertoire.
Guided and self-guided tours of the concert hall are available to the public (213/972-4399).
---
Wells Fargo Theatre:  Autry Museum of the American West, 4700 Western Heritage Way, Los Angeles (323/667-2000)  www.NativeVoicesattheAutry.org    Native Voices at the Autry continues its vital role as the country's only equity theatre company dedicated exclusively to developing the work of Native American playwrights.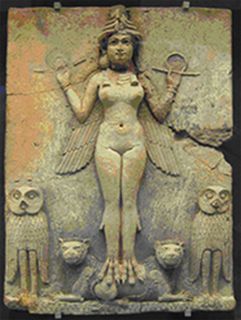 Whitfire Theatre: 13500 Ventura Bl., Sherman Oaks (800/838-3006)  www.brownpapertickets.com   Former Hells Angels leader tells his story in Outlaw.  The production chronicles George Christie's nearly 40 year reign as head of the Ventura chapter. This will be his first public appearance in Los Angeles since undertaking several events to sign copies of his memoir "Exile on Front Street: My Life as a Hells Angel and Beyond." Aug. 2-24. Infidel, a suspense thriller that explores religious superstition and terrorism in the name of Islam versus unscrupulous Western imperialism and war mongering.  When an American anthropologist is kidnapped in Baghdad by seemingly ruthless fundamentalists, an exchange of ideas with his captors evolves into a spiritual quest for the meaning of faith.                      Sept. 1-Oct. 7. (above…the goddess Inanna referred to in Infidel.) World premiere of  Martians — An Evening with Ray Bradbury, based on the short stories of Ray Bradbury.  Sept. 7-Nov. 2. Villainy, or H. H. Holmes' Own Story, the story of America's first serial killer just in time for the Halloween season.   Oct. 3-Nov. 7.

Zepher Theatre: 7456  Melrose Ave., Los Angeles  www.blackonemanshow.brownpapertickets.com   Los Angeles premiere of Black!, a dynamic, funny and deeply truthful performance by Michael Washington Brown shatters stereotypes playing out the life stories of four men from around the world, each of whom is black but who each has a very different perspective on what that means…shocking, funny and enraging.  www.blackonemanshow.brownpapertickets.com   Sept. 9-Oct. 14.