---
Ahmanson Theatre: Los Angeles Music Center, 135 N. Grand Ave., downtown Los  Angeles (213/628-2777) www.taperahmanson.com  The Golden Anniversary season continues five decades of extraordinary theatre bursting with award wining new plays, musicals, beloved classics.  Upcoming:  The world premiere of Soft Power, a contemporary comedy, explodes into a musical fantasia in the first collaboration between two of America's great theatre artists David Henry Hwang and Jeanine Tesori.  Soft Power rewinds our recent political history and plays it back through a Chinese lens; a future, beloved East-meets-West musical.  May 3-June 10. Ain't Too Proud — The Life and Times of The Temptations features an iconic score made up of the Temptations'  legendary songs.  This new musical follows The Temptations extraordinary journey from the streets of Detroit to the Rock & Roll Hall of Fame. A tale of friendship and betrayal amid the civil unrest that tore America apart, their moving and personal story still resonates five decades later.  Aug. 21-Sept. 30.
---
Ambassador Auditorium:  131 south St. John Ave., Pasadena (626/793-7172) www.pasadenasymphony-pops.org  Pasadena Symphony plays Stravinsky's Firebird Suite and Dvorak's rapturous  Cello Concerto and more just in time for Valentine's Day.   Feb. 17.
A Noise Within:  3352 East Foothill Bl., Pasadena (626/356-3100) www.anoisewithin.org Presenting William Shakespeare's Henry V, streamlining the story into a dynamic a thrill ride infused with modern relevance.  The play concerns going to war and the propulsive energy that leads us to conflict.  It provides an in-depth look at the politics of war and our thirst for conflict.  Feb. 4-April 6.
Atwater Village Theatre: 3269 Casitas Ave., Atwater Village (323/882-6912) www.openfirst.org  The One Day Plays...six plays are conceived, written, rehearsed and performed for a live audience within a 24 hour period, Feb. 11, 2018.  One Year Later, a three week political pop up features 14 short plays by writers from across the country that explore our nation's current social and political climate and how the past year has affected us.   Set in a cozy speakeasy setting where patrons can arrive early or stay late to have drink and chat, Feb. 16-March 3.   IAMA theatre company presents The Seven Deadly Plays with readings of six plays all produced and premiered over the past decade from Leslye Headland's viciously funny seven play cycle exploring ancient sins in the context of contemporary culture, March 10-25.  World premiere of An Undivided Heart, part thriller and part spiritual mystery.  How far will powerful men and institutions go to keep their secrets and who pays for price when they do.  How do victims of suffering caused by others find a way to go on? March 17-April 22, 2018.
Barnum Hall:  Santa Monica High School, 600 Olympic Bl., Santa Monica  www.smsymphony.org/concerts Santa Monica Symphony Orchestra free concerts: 73rd season premiere features the music of the Martin Luther King Weekend Concert (held at SGI Auditorium, 525 Wilshire Bl., Santa Monica), Jan. 13, 2018; 73rd Season Spring Concert, March 24 and Memorial Weekend Concert, May 27.

Beverly O'Neil Theatre: 300 E. Ocean Bl.,  Long Beach (562/470-7464) www.longbeachopera.org  The Invention of More by Stewart Copeland, co founder and drummer of The Police and London based actor, director and playwright Jonathan Moore, presented by the Long Beach Opera. BBased on Argentinian author Adolfo Bioy Casares' 1940 novel La Invencion de Morel, this opera examines the triumph of time-bending love over convention in a story of adoration and desire.  March 17, 24 and 25.
Bob Baker Marionette Theater: 1345 W. 1st Street, Los Angeles (213/250-9995) www.bobbakermarionettes.com Marionettes from all over the globe entertain in an in-the-round performance of waltzing rag dolls and madcap musical instruments, also special holiday shows.  Tuesdays thru Fridays 10:30 AM, Saturdays and Sundays 2:30 PM.  Presenting Hooray L.A. along with a series of evening programs celebrating the hidden histories of Los Angeles.
Boston Court:Performing Arts Center:  70 N. Mentor Ave., Pasadena (626/683-6801) www.BostonCourt.com  A re-imagined modern take of Tennessee Williams's A Streetcar Named Desire featuring a multicultural cast and modern setting pushing on the play's present-day relevance.  Decades of "Southern Gothic gauze" will reveal striking themes of class , race and gender, reinvigorating the classic which shocked audiences in its deut 70 years ago. This new production highlights the pertinence of this play for our divided America.  Feb. 15-March 25.
Broad Stage: 1310 11th St., Santa Monica (310/434-3200) www.thebroadstage.com    Hawaiian legends Keola Beamer and Henry Kapono, Feb. 1.   Elina Garanca, mezzo-soprano, March 3; Angela Gheorghiu & Vittorio Grigolo, May 1. The Edye at The Broad Stage presents Chekhov UnScripted Feb. 23-25. Twilight Zone UnScripted March 16-18. Shakespeare UnScripted, April 20-22.

 Cabrillo Music Theatre: Thousand Oaks Civic Arts Plaza, 2100 Thousand Oaks Bl., Thousand Oaks (805/449-2787)  www.cabrillomusictheatre.com 

Celebration Theatre @Lex Theatre: 6760 Lexington Ave., Los Angeles (323/957-1884) www.celebrationtheatre.com  Six Characters in Search of a Play, riffing on Pirandello's classic title, Shores, brings to life six one of a kind characters he has met in real life that haven't quite made it into one of his plays, films or TV shows.  In 90 minutes, the audience hears the truth behind how he collected these eccentrics and their stories as he portrays his hilarious, off the rails encounters with them.  Feb. 26-March 25.   Upcoming:  Priscilla Queen of the Desert, opens February. Cabaret opens May.
Central Library-Mark Taper Auditorium: 630 W. 5th St., Los Angeles Free event with stars performing Night with Oscar, a staged reading of this hilarious new comedy. 2:00 pm March 18.
Chromolume Theatre at the Attic: 5429 W. Washington Bl., Los Angeles (323/205-1617)  www.crtheatre.com    Dessa Rose tells the story of a young black woman and a young white woman and their journey to acceptance in the antebellum South as they tell their story to their grandchildren, Feb. 2-25.  Upcoming:  Jane Eyre, based on Charlotte Bronte's classic novel, the romantic tale of secrets and lies that secrets create, July 13-Aug. 5.  Passion, a one act musical the plot concerns a young soldier and the changes in him brought about by his obsessive love of his Colonel's ailing cousin, Nov. 2-25.
Chance Theatre:  5522 E La Palma Ave., Anaheim (888/455-4212)  www.ChanceTheater.com   Set in the deep south during the early days of the civil rights movement, Violet, a powerful musical , tells the touching story of a young woman accidentally scarred on the face as child.  Hoping that a TV evangelist can cure her, Violet embarks on a long bus ride from her North Carolina town through Memphis to Oklahoma.  Along the way way she meets two young soldiers who teach her about love, courage and the true meaning of beauty.  Feb. 2-March 4. Upcoming:  Good People, a dramatic comedy, finds a struggling single mother coming to terms with the reality that her South Boston neighborhood offers the same lack of opportunity it always has.   The play explores the struggles, shifting loyalties and unshakable hope that comes with having next to nothing in America.  April 20-May 20.  Elevada, May 4-June 3; Big Fish, June 29-July 29; The Other Place, Sept. 22-Oct. 22;
Colony Theatre: 555 N. Third St., Burbank (855/448-7469) www.Playhouseinfo.com   My Son the Waiter: A Jewish Tragedy  stars actor/comedian Brad Zimmerman in his autobiographical solo show, one park standup, one part theatrical and all parts uproarious,  April 19-June 10.
——————————————————————————————
Davidson/Valentini Theatre: LGBT Center, 1125 N. McCadden Place, Hollywood (323/860-7300) www.lalgbtcenter.org/theatre E
Doheny Mansion:  Pompeian Room, 10 Chester Place, Los Angeles (213/477-2929)  www.DaCamera.org    Check website for concerts in this splendid setting.
Dorothy Chandler Pavilion: Los Angeles Music Center, 135 North Grand Ave., Los Angeles. musiccenter.org/holidaycelebration 
Eclectic Company Theatre:  5312 Laurel Canyon Bl., Valley Village (818/508-3003)  www.eclecticcompanytheatre.org    Shakespeare Salons held the last Tuesday of every month. Participants perform their favorite Shakespearean piece or alternatively, a piece inspired by Shakespeare.  Shakespearean monologues, scenes, poems, songs, remembrances and personal interpretations of all kinds are welcome.  To perform, fill out the form on the Eclectic Company Theatre website.
Edgemar Center for the Arts: 2437 Main St., Santa Monica,(310/392-7327) www.edgemarcenter,org    
Electric Lodge: 1416 Electric Ave., Venice (818/760-0408) www.lawtf.org
Fountain Theatre:  5060 Fountain Ave., Los Angeles (323/663-1525)  www.fountaintheatre.com   A silent father, an ancient tradition and an unexpectedly important game of baseball forge bonds of lifelong friendship between two Jewish boys from "five blocks away and a world apart" in Aaron Posner's award winning adaption of Chaim Potok's award winning novel The Chosen, a funny, poignant, timely.  Guitarist Jose Tanaka is featured in the monthly Forever Flamenco series, Feb. 25.
Geffen Playhouse & Audrey Skirball Theatre:  10886  Le Conte Ave., Westwood,  (310/208-5454)  www.geffenplayhouse.org        At once humorous and heartrending, Ironbound spans 22 years to tell the story of a Polish immigrant getting by on a cleaning job, aggressive pragmatism and sheer will. In this wry drama playwright Martyna Majok points out that sometimes survival is the only measure of success.  Jan. 3-March 4, 2018.
Getty Villa: Villa auditorium, 17985 Pacific Coast Highway, Pacific Palisades (310/440-7300)  http://www.getty.edu/museum/programs/performances/villa_premiere_presentation.html   Culture Clash's SAPO, a riotous adaptation, takes place in three epochs as it dissects three important elements inspired by Aristophanes' original The Frogs: An  ancient journey on the road to Hell, recent fire storms near the 405 and an after party in the 1970's with a Latin rock band from the Bay Area also called SAPO (Frog), hoping to meet a record industry God but ending up somewhere between Malibu parties and the El Monte Swap Meet.  Friday, Saturdays and Sundays, Feb. 2-24.
Greenway Court Theatre: 544 N. Fairfax Ave., Los Angeles (323/944-2165) www.greenwaycourtheatre.org/emilie  
Greystone Mansion: 905 Loma Vista Drive, Beverly Hills (310/364-3606) www.theatre40.org  The Manor, a fictionalization based on a true story of murder and madness in the Greystone Mansion with the actual historical characters given new names.  Guests follow actors though The Manor and witness the true events inside this spectacular landmark where they actually took place.   A unique evening of entertainment back for a record 16th sell-out year. Jan. 11-Feb. 4, 2018.
Grove Theatre Center (GTC): 1100 West Clark Ave., Burbank.  (571/232-8894) www.blackbirdplay.com
Hudson Theatre: 6539 Santa Monica B., Hollywood (323/960-4443) www.2centstheatre.com  Lemons Lemons Lemons Lemons Lemons explores how we communicate in our everyday lives and how that could be affected by censorship, oppression and loss of free speech. Without words and the freedom to use them are we completely powerless?"  Jan. 12-Feb. 11.
James Bridges Theater: UCLA Campus, Melnitz  Hall, 235 Charles E. Young Drive,  Westwood (310/827-0889)  www.LATW.org  "The Play's the Thing" radio theater series.  World premiere of Daniel Derond, a stage adaptation of George Eliot's novel exploring Judaism and its place in Victorian society in a detail previously unknown to the British reading public.  This gripping story chronicles a young man's search for his identity, a pursuit which leads him into romance, family secrets and the world of 19th century Zionism. March 15-18.  Upcoming: Cat on a Hot Tin Roof, March 10.  Benedict Cumberbatch stars as Hamlet, March 11. Julius Caesar, April 15. Macbeth, June  3.
Kavli Theatre: Thousand Oaks Civic Arts Plaza, 2100 Thousand Oaks Boulevard, Thousand Oaks (800/745-3000)
Kiki & David Gindler Performing Arts Center: 110 East Broadway, Glendale (818/506-1983) www.Antaeus.org The Hothouse, a wild, impudent and blistering funny look at a government run mental institution in which the wardens may be madder than the inmates, Jan. 25-March 11, 2018.
Kirk Douglas Theatre: 9820 Washington Bl. Culver City (213/628-2772) www.centertheatregroup.com  A Soldier's Fugue by Pulitzer Prize-winning playwright Quiara Alegria Hudes, tells the story of a soldier, like his father and his father's father, 19-year-old Elliot back from Iraq with a Purple Heart.  As he recovers from his injuries and decides whether to return to Iraq, he years for a truer connection with his father and considers his own limited options outside the military. Jan. 27-Feb. 25. This is the first in a trilogy of plays being produced at the Douglas at the same time as Center Theatre Group is presenting the second play in that trilogy and the Latino Theater Company presenting the final installment of the trilogy at the Los Angeles Theatre Center.
Block Party remounts productions from Celebration Theatre's  Die, Mommie, Die!, May 10-20; Critical Mass Performance Group's Ameryka, April 19-29 and Playwrights' Arena's Bloodletting, March 29-May 30.
——————————————————————————-
Laguna Playhouse:  606 Laguna Canyon Rd., Laguna Beach (949/497-2787) ww.lagunaplayhouse.com     Melanie Griffith stars as Mrs. Robinson in The Graduate, a bitterly hilarious dark comedy, full of rapid fire dialogue between fascinating characters boldly celebrating a May-December romance in the 1960's California.  Feb. 21-March 18.
La Jolla Playhouse: 2910 La Jolla Village Dr., La Jolla (858/550-1010)  www.LaJollaPlayhouse.org  www.secondcity.com     Donna Summer Project extended through Dec. 24.   World premieres upcoming:  Escape to Margaritaville, At the Old Place.
La Mirada Theatre: 14900 La Mirada Bl., La Mirada (562/944-9801)
www.lamiradatheatre.com   A thrilling and up to date production of a classic show that is now more relevant than ever.  Sexy, melodic and unforgettable Cabaret, Jan. 19-Feb. 11, 2018.
Leo S. Bing Theater: Los Angeles Museum of Art, 5905 Wilshire Bl., Los Angeles. (213/485-6873). Free chamber music series. Sundays at 4 p.m.
Lex Theatre: 6760 Lexington Ave., Hollywood (323/957-1884)  www.celebrationtheatre.com   Celebration Theatre presents the Los Angeles intimate theatre premiere of Priscilla Queen of the Desert The Musical.  Based on the Oscar-winning film, it is a hilarious, outrageous and fabulous musical road trip featuring some the most classic dance songs of all time.  Set in Australia, Priscilla follows three drag queens as they drive across the outback in a run down old bus searching for love and fulfillment and end up discovering what true friendship really means.   Feb. 6-March 25.
Long Beach Performing Arts Center – International City Theatre: 300 East Ocean Bl., Long Beach  (562/436-4610)  www.internationalcitytheatre.org    Don't Box Me In: An Evening with Rockstar Stewart Copeland, composer and co-founder /drummer of The Police, Jan 25.    Daddy Long Legs, an intimate musical set in suffragette-era New England where a spirited orphan girl is sent to a prestigious college by a mysterious benefactor.  Based on the classic novel that inspired the 1955 movie. Feb. 23-March 11, 2018.
Los Angeles Theatre Center's Robey Theatre:  514 S. Spring St., Los Angeles ((213/489-7402) www.robeytheatrecompany.org    The Happiest Song Plays Last, is set to the joyful sounds of traditional Puerto Rican folk music, this poignant play chronicles a year in the life of two kindred souls as they search for love, meaning and a sense of hope in a quickly changing world.  At the dawn of the Arab Spring in an ancient Jordanian town, an Iraq War veteran struggles to overcome the traumas of combat by taking on an entirely new and unexpected career, an action-film hero. Halfway around the world in a Philadelphia kitchen, his cousin takes on a heroic new role providing hot meals and an open door for the needy.  Feb. 17-March 19.

Lounge Theatre: 6201 Santa Monica Bl., Hollywood (917/407-3346) www.iamatheatre.com   Bugaboo & The Silent One tells the story off an inmate in the women's block of a jail in West Virginia.  After 42 days alone she is assigned a roommate who she comes to call her silent little sinner.  An intimate look at the power of female friendship despite devastating circumstances.  Closes Feb. 24.

Magicopolis: Abracadabra Theatre, 1418 4th St., Santa Monica (310/451-2241). Fast paced, colorful, magic and illusion shows for the whole family in a theater setting. Ongoing.
---
Mark Taper Forum: Los Angeles Music Center, 135 N. Grand Ave., downtown Los Angeles (213/628-2772) www.taperahmanson.com   In Water By the Spoonful, a janitor, a software mogul, a college grad and an IRS paper-pusher have one thing in common.  Although they live thousands of miles apart, these four people share a secret: they are recovering addicts who have found a safe haven in an online chat room.  There, with liberal doses of jokes and bullying, they help each other navigate the broken terrain of their lives.  But when an Iraq War veteran's tragedy spills over into their cyberhome, everything changes.  In this fearless play by Quiara Alegria Hudes ("In the Heights"), worlds virtual and real unfold onstage, challenging our notions of family, forgiveness, community and courage. Jan. 31-March 11.
This play is the second in a trilogy of plays will be produced at the Taper at the same time as Center Theatre Group is presenting the first  play in the trilogy, Hudes' Pulitzer finalist "Elliot, A Soldier's Fugue," at the Kirk Douglas Theatre.  The Latino Theater Company will present the final installment of the trilogy with their production of "The Happiest Song Plays Last" at the Los Angeles Theatre Center.  Presented all together, the full trilogy gives Los Angeles theatre audiences a rare opportunity to immerse themselves in this exciting playwright's work.
——————————————————————————————
McCadden Place Theatre: 1157 N. McCadden place, Los Angeles (800/838-3006)
Microsolft Theatre: 777 Chick Hearn Court, Los Angeles (213/763-6030) www.microsofttheater.com   Check their website for information on upcoming events.
Morgan Wixson Theatre: 2627 Pico Bl., Santa Monica (310/828-7519)
www.morganwixson.org      A laugh a minute with slamming backstage doors and confusion, the hilarious Moon Over Buffalo centers on George and Charlotte Hay, fading stars of the 1950's.  On the brink of a disastrous split-up caused by George's dalliance with a young ingenue, they receive word that they might just have one  last shot at stardom.  Frank  Capra is coming to town to see their matinee and if he likes what he sees he might cast them in his upcoming movie.  Unfortunately for them, everything that could go wrong does go wrong, abetted by a visit from their daughter's clueless fiance and hilarious uncertainty about which play they are actually performing, caused by Charlotte's deaf old stage-manager mother who hates every bone in her son in law's body.  Jan. 20-Feb. 11.  (Caption:  Haley Rade and Edwin Scheibner  Photo by Joel D. Castro)  Upcoming:  Little Women  follows the adventures of the March sisters — budding author Jo, practical Meg, sweet Beth and romantic Amy, who  are coming of age during the Civil War under the care of their doting mother.  A  touching tale of young love, achieving dreams and the power of family, this song filled adaptation is designed for the entire family, March 17-April 14.
Nate Holden Performing Arts Center: 4718 W Washington Bl, Los Angeles (323/964-9766) www.ebonyrep.org  
Odyssey Theatre:  2055 S. Sepulveda Bl., West Los Angeles (310/477-2055) www.OdysseyTheatre.com  Not to be missed.  A brilliant portrayal of Freud's Last Session set on the day England enters World War II.  Legendary psychoanalyst Dr. Sigmund Freud invites the young rising Oxford don C. S. Lewis to his home.  There they engage in a brain teasing battle of wits on the subject of love, sex and the existence of God only weeks before Freud took his own life,  Jan. 13-March 4, 2018. The second annual mini-festival: Birds Eye View and Prometheus:   Rosewood blurs the lines between hip-hop and contemporary dance with a world revealing the complex mind start of a young faith filled artist determined to keep up with the trends of his generation without losing her unique identity, Jan. 26-Feb. 4.  Rift by L.S. Contemporary Dance Company.  A Hollywood A-lister, having recently been diagnosed with Multiple Sclerosis braves her descent into an uncertain future while attempting to navigate her relationships with her ultra-conservative and less than politically correct husband and her defiant and idealist daughter in this premiere of Two Fisted Love, a dark comedy about a modern family in a state of moral crises.  Feb. 1-March 11. Olivier Award winner Pat Kinevane  performs a trilogy of solo work: Underneath, Silent and Forgotten will run in rep. The three plays , each of which brings to the surface the people who live under the nose of everyday life will be performed on a rotating schedule.  March 8-April 1.
Old Globe: 1363 Old Globe Way, Balboa Park, San Diego (619/23-GLOBE) www.TheOldGlobe.org  Oscar Wilde's endlessly entertaining comedy The Importance of Being Ernest.  This wildly entertaining comedy sparkles with dazzling word play and hilariously unlikely situations.  Jan. 27-March 4 on the Donald and Darlene Shirley Stage.  Chekhov's Uncle Vanya, an exhilarating revival that paris one of the greatest plays ever written with the world's most celebrated translators of Russian literature.  Vanya and his niece Sonya  struggle to care for the estate owned by Vanya's brotyher in law, a wealthy, celebrated professor. When this local legend returns with a abeautiful new wife and announces his plans to sell the estate, hidden passions explode and the lives of the entire family come undone.  Feb. 10-March 11.   The  world premiere of Jose Cruz Gonzalez's American Mariachi, a heartwarming comedy with live music. A caretaker decides to form an all-girl mariachi band to break the monotony of her daily routine.  A heartwarming world premiere comedy about  family, progress and the freedom to dream big.  March 23-April 29. 

Pantages Theatre: 6233 Hollywood Bl., Hollywood (800/982-2787)  www.HollywoodPantages.com   Disney's Aladdin, a new production filled with beauty, magic, comedy and spectacle.  A theatrical event where one lamp and three wishes make the possibilities infinite.  thru March 31. Upcoming:  Cinderella.

Pasadena Civic Auditorium:  300 East Green St., Pasadena (626/4549-7360) www.ticketmaster.com/PantoPasadena 
Pasadena Playhouse:  39 S. El Molino Ave., Pasadena  (626/356-7529) www.PasadenaPlayhouse.org   T
Pico Playhouse:  105008 W. Pico Bl., Los Angeles (323/821-2449)  www.wcjt.org
Renberg Theatre: Los Angeles LGBT Center, 1125 N McCadden Place, Hollywood (323/860-7300)  www.lagbtcenter.org 

————————————————————————————-
Renee &  Henry Segerstrom Concert Hall and Samueli Theater: 600 Town Center Dr., Costa Mesa (714/740-2000 or 714/556-2787 or 714/755-5799) www.scfta.org or www.pacificsymphony.org  Home of Pacific  Symphony.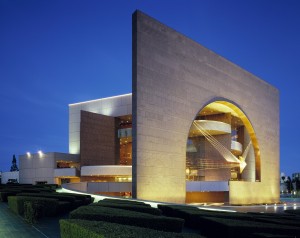 Pacific Symphony's POPS series features Pink Martini, part big band, part classical ensemble, part salsa troupe and all fun.  They find their musical inspiration from cultures around the world easily jumping  from genres like pop, jazz and classical to establish its own unique blend of music.  March 23-24, 2018.
Free public tours of the center Wednesdays and Saturdays at 10:30 a.m. Telephone first.
———————————————————————————-
Road on Lankershim:  5108 Lankershim Bl., North Hollywood   (818/761-8838) www.RoadTheatre.org   A one day event…Celebrity treasures Ed Asner and Julie Newmar will read a new play entitled Onward, written by an Ojai playwright.  This Valentine Date includes a champagne reception and book signing. Feb. 11. Through the Eye of a Needle  tells the story of a family dealing with the recent tragedy concerning their daughter, a navy corpsman in the Iraq War.  Each family member has their own way of coping. Then an Iraqi refugee arrives at their door unannounced on Christmas Eve.  As the family fights over whether or not to keep his "gift" tempers fly and secrets are revealed. Will the family be pulled further apart or will they find grace and redemption in this intriguing family dramedy?  March 17-26.

Road on Magnolia: 10747 Magnolia Bl., North Hollywood (818/761-8838) www.RoadTheatre.org    A haunting love triangle triggers an unexpected chain of events in A Delicate Ship.  In the early stages of a relationship Sarah and Sam are lovers happily discovering each other.  Sarah and Nate know everything about each other, best friends since childhood and maybe something more.   When Nate shows up unannounced on Sarah's doorstep, she is left questioning what and who she wants in this humorous and heartbreaking look at love, memory and the decisions that alter the course of our lives.  Jan. 13-March 11.
Royce Hall:  UCLA campus, Westwood (310/825-2101) ww.cap.ucla.edu  
Rubicon Theatre: 1006 E. Main St., Ventura (805/667-2900) www.rubicontheatre.org     The Theme for the upcoming season will be "Stories That Matter," focusing on stories that embrace diversity and focus on our shared humanity. Buyer & Cellar, an outrageously funny and critically-acclaimed comedy by Jonathan Tolins. Inspired by Barbra Streisand's book "My Passion for Design"  concerns the price of fame, the cost of things and the oddest of odd jobs. This Off-Broadway sensation follows a struggling actor who winds up working for an unnamed show-business legend in her Malibu basement mall.  An unlikely friendship develops between the two from which the actor leans profound lessons about himself.    Jan. 24-Feb. 11.  In late February An Evening With Eric Kunze,  Feb. 24-25. Nashville Gal features  Melissa Hammans, April 14-15.

---
Santa Monica Playhouse:  1211 4th St., Santa Monica (310/394-9779 ext. 1)  www.santamonicaplayhouse.org   
Second City Hollywood Studio Theatre:  Trump in Space, winner of
the 2017 Hollywood Fringe Festival Encore! Producer's Award returns Friday nights, Jan. 12-April 27, 2018.  A musical battle of good vs bad and ideals vs opportunism.  This original musical is an epic space adventure filled with all the sci-fi tropes we love and all the politics we love to hate.  Four hundred years in the future, the fallout of the Trump administration has left humans stranded without a planet.
Secret Rose Theatre:  11246 Magnolia Bl., North Hollywood (323/960-7784)
Skylight Theatre: 1816 1/2 N. Vermont Ave., Los Angeles (213/761-7061) www.skylighttheatrecompany.com/on-stage/rotterdam     Rotterdam, a queer love story about all of us….extended again.  New Year's.  Rotterdam, 2017.  Alice has finally found the courage to email her parents and tell them she is a lesbian but before hitting send, her girlfriend reveals that she has always identified as male, and now wants to start living as one. "No, Alice, I don't want to become a man, I just want to stop trying to be a woman." Final performance January 28.
South Coast Repertory: 655 Town Center Dr., Costa Mesa (714/708-5555) www.scr.org    Shakespeare in Love tells the story of young Shakespeare with writer's block owing two demanding producers a new comedy.  Enter his inspiration who will stop at nothing to be in his play. A joyous celebration of theatre.  Jan. 13-Feb. 10, 2018. Junie B. Jones Is Not A Crook (theatre for young audiences), Jan. 26-Feb. 2.  Cambodian Rock Band, part comedy, part mystery, part rock concert, this story toggles back and forth in time as father and  daughter face the music of the past, March 4-25.  SHREW!, a wickedly funny spin on the classic Shakespeare's battle of the sexes, The Taming of the Shrew, March 24-April 21. Little Black Shadows, a compelling testament of the power of the human spirit, April 8-29. Pacific Playwrights Festival, seven bold new plays over three days, April 20-22.

Staples Center: 1111 S. Figueroa, Los Angeles (213/ 742-7100) www.staplescenter.com/events   Check website for all upcoming sports events, concerts and special events.
Stella Adler Theatre: 6773 Hollywood Bl., 2nd floor, Hollywood (805/496-2982) www.corbinkush.eventbrite.com
The Actors Company at The Other Space:  916A N. Formosa Ave., West Hollywood (323/960-7712) www.Plays411.com/radiant 
The Autry: Griffith Park, 4700 Western Heritage Way (323/667-2000) www.TheAutry.org Bingo Hall, set in a pueblo community, is a coming of age tale that focuses on the life of a teenage boy.  His comfortable life as the senior centers bingo caller is challenged when college acceptance letters kick start an identity crises.  A hilarious new play about tradition in a fast changing world, March 7-25. Native Voices at the Autry is the only Equity theatre company devoted exclusively to developing  and producing new works for the stage by Native American, Alaska Native and First Nations playwrights.
The Blue Door: 9617 Venice Bl., Culver City www.creoutreach.org/lostinthelight  The Inaugural production of this unique theatre company, Lost in the Light challenges  conventional expectations about the capabilities of individuals who live without sight, who struggle with movement or who have difficulties understanding the complexities of social interactions. The play centers on a blind headstrong student who has always taken her sighted family's hyper-vigilance in stride alongside their overwhelming  love and support. At the dawn of her budding journalism career she learns about a rare opportunity to gain her vision through an experimental surgery.  Along with her family, she grapples with the conflicting notions of seeing for the very first time or continuing to live in darkness. What will happen if she gains her vision but then finds herself lost in the light. April 13-May 12.
The Braid:  2912 Colorado Ave., #102, Santa Monica (310/315-1400)  www.jewishwomenstheatre.org Several stories following the same theme are included in  The Accidental Activist.  A young mother who discovers her adopted son is autistic starts a nonprofit to help kids.  An elderly woman leads her fellow tenants to fight back against their greedy landlord. A woman whose vegetarian protest led to the loss of her community which was built around chicken soup.  A 9/11 survivor's precarious journey through life and a mother's determination to ignite a fire of social justice in her young daughter who would rather have stayed in bed than march against global warming. A lawyer working against human trafficking suffers a life threatening blow as a result of her work. The Accidental Activist plays in six locations across the Southland.  It is the first in a series of three new salon-style performances that take place in private homes and theatres. Check website  for specifics.  Jan. 20-30.
The Road on Magnolia: 10747 Magnolia Bl., N. Hollywood. Inside the NoHo Senior Arts Colony, North Hollywood,  (866/811-4111)    www.RoadTheatre.org  A haunting love triangle triggers an unexpected chain of events in A Delicate Ship.  Sarah and Sam are lovers.  Sarah and Nate have been best of friends since childhood and maybe something more.  But when Nate shows up unannounced on Sarah's doorstep, she is left questioning what and who she wants in this humorous and heartbreaking look at love, memory and the decisions that alter the course of our lives.  Jan. 13-March 11.

The New Vic:  33 West Victoria St., Santa Barbara (805/965-5400)  www.etcsb.org  The Ensemble Theatre Company presents The City of Conversation featuring Sharon Lawrence and Meredith Baxter.  It's 1979 and Washington D.C. socialite Hester Ferris is notorious for her posh dinner parties that can change the course of politics.  But when her son turns up with an ambitious girlfriend and a newly minted political agenda, it ignites a family divide that spans 30 years and six presidential administrations.  A timely and moving look at a family forced to choose between defending opposing political views and keeping their family together.  Very timely indeed.   Feb. 10-25.
The Secret Rose Theatre: 11246 Magnolia Bl.,  North Hollywood (323/960-7784)
———————————————————————————–
Theatre 40: Reuben Cordova Theatre, Beverly Hills High school campus,
241 S. Moreno Drive, Beverly Hills (310/364-0535) www.theatre40.org A 21st century take on King Henry VIII and Katherine Parr,  his final wife, a wealthy widow in The Last Wife. Re-imagining the Tudors, Katherine and her active role as stepmother to the King's three surviving children, Edward, the heir apparent.  However Katherine has ideas of her won and acts to have the king's daughters added to the line of succession.  Meanwhile she is having an affair with a nobleman and soldier.  Given Henry's track record with wives, hopefully Katherine's head will remain where it belongs.  Jan. 18-Feb. 18. Upcoming:  England, 1897.  Charlotte Payne-Townshend, wealthy Irish Heiress, meets George Bernard Shaw, the financially challenged but famous Irish playwright and political activist in Engaging Shaw.  Then there is Beatrice Webb, another woman with strong feelings for Shaw.  Which one will get her man.  March 15-April 15.
---
Theatre of Note:  1517 N. Cahuenga Bl., Hollywood.  (323/856-8611) www.theatreofnote.com Hollywood Performance Marathon celebrates its 23rd year with more than 50 performers who will donate their time and talent to benefit Theatre of Note.  This highly anticipated local tradition is an all-day-all-night extravaganza of eclectic performances, including comedy, juggling, poetry, puppets, performance art, dance, music, monologues and much more.  Starting at 3:00 pm  Jan. 20th until dawn on January 21.Gil is a loser but that's all about to change.  He's been secretly training  a rooster to fight and he has so much faith in the bird that he bets everything on him — but victory and revenge may not yield the delicious spoils he anticipates.  A fiercely comic play about cockfighting, connections and clawing your way to the top in Year of the Rooster.  Feb. 16-March 24.
Theatre West: 3333 Cahuenga B., West, Los Angeles (323/851-7977) www.theatrewest.org  Storybook Theatre's award-winning musical The Ugly Duckling,  thru April 28. Theatre West gets to return the love shown by the former Miss America with an evening of performances, song an dance in Love Letter to Lee Meriwether.  Feb. 10.
Twenty Fourth (24th) Street Theatre: 1117 West 24th St., Los Angeles (213/745-6516) www.24thstreet.org  World premiere of ICE, a bilingual, , humorous musical journey in search of what it means to be "American."  Two men arrive in the U.S with big dreams but no documents. March 10-April 29.

Ventura Music Festival: (805/648-3146) www.venturamusicfestival.org  Various venues across the city with top tier music for two weekends of multi-genre music, dance performances and world-class culture.  Includes American Gypsy Jazz, Pink Martini, Trio Celeste, Perla Ratalia and Malashock Dance, and more, weekends, July 12-22.
Wallis Annenberg Center for the Performing Arts (The Wallis): 9390 N. Santa Monica Bl., Beverly Hills (310/746-4000)  www.thewallis.org    The Walllis, ASCAP and Universal Theatrical Group present the 2018 ASCAP Foundation Musical Theatre Workshop directed by Stephen Schwartz, Feb. 7-9;  Kneehigh co-founder David Mynne takes on one of the world's most beloved novels, Great Expectations, playing every single character in Dickens' tale of wealth, morality and the triumph of good over evil, Feb. 8-11.  Stephen Schwartz & Friends for an evening of conversation and music with composers, lyricists and artists he has inspired and mentored, Feb. 9;  Berlin Philharmonic Wind Quintet with Stephen Hough at the piano, Feb. 10;  Patti Lupone in Broadway at The Wallis, Feb. 14. Saffron Burrows stars in the world premiere of Jackie Unveiled.  Hailed as an icon of style, grace and strength, Jacqueline Kennedy Onassis was known for her alluring mystery and piercing sensuality.   Award winning playwright Tom Dugan's one woman drama dares to peek behind the facade of American's most private public figure, Feb. 22-March 11, 20918. The Flying Lovers of Vitebsk, a soaring theatrical tale of the life and love of artist Marc Chagall and his wife, Feb. 23-March 11.  Dada Masilo's Giselle, April 12-14; L.A. Dance Project,   April 5-7, 2018; Body Traffic, May 31-June 2. Eugene O'Neill's Long Days Journey Into Night starring Jeremy Irons and Lesley Manville, June 8-July 1, 2018.

---
Walt Disney Concert Hall: 151 S. Grand Ave., Los Angeles (213/972-7288) www.wdch.com The Frank Gehry designed home to the Los Angeles Philharmonic embodies the unique energy and creative spirit of both the City of Angels and its world-class orchestra under the direction of  maestro Gustavo Dudamel and features the works of the world's musical greats featuring Classical, World Music, Jazz, Songbook and the Master Chorale. The Philharmonic is also committed to the presentation of music of our time as well as offering its exhilarating Green Umbrella concerts which presents the Los Angeles Philharmonic New Music Group devoted exclusively to compositions on the cutting edge of the repertoire and attract leading composers and performers of contemporary music. Chamber music is another integral part of this world-class orchestra's repertoire.
Los Angeles Master Chorale presents Handel's biblical oratorio Israel in Egypt, chronicling the exodus of the Israelites and the plagues that besieged Egypt.  Feb. 11.

Guided and self-guided tours of the concert hall are available to the public (213/972-4399).
---
Wells Fargo Theatre:  Autry National Center, 4700 Western Heritage Way, Los Angeles (323/667-2000)  www.NativeVoicesattheAutry.org  Native Voices at the Autry continues its vital role as the country's only equity theatre company dedicated exclusively to developing the work of Native American playwrights.
Whitfire Theatre: 13500 Ventura Bl., Sherman Oaks (800/838-3006)  www.brownpapertickets.com   Heather Keller shares the remarkable, heartbreaking and even comical story of her journey through Breast cancer in an award-winning solo show, Chemo Barbie, Feb. 4 only.